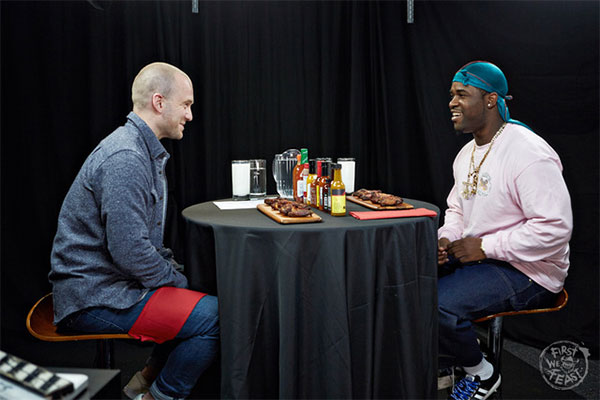 ASAP Ferg Faces Hot Questions & Even Hotter Wings on 'Hot Ones'
Harlem rapper, designer and all-around Renaissance man ASAP Ferg just dropped his new album "Still Striving." But will he still be striving after the 10 wings of death? Find out as the A$AP Mob emcee takes on some hot questions and even hotter wings with "Hot Ones" host Sean Evans, weighing in on everything from durag fashion to Madonna along the way.
NOTABLE QUOTES:
On befriending A$AP Rocky: "I knew some of his homies, he knew some of mine…He heard that I rap and he respected my fashion, so we kind of linked up on that and came together and started making music together."
On working with Madonna: "I went to Jungle Studios and she had candles and was asking me if I wanted tea. She was doing all of this while she had grills in her mouth…"
On what he's binge watching right now: "The Defiant Ones…Insecure…Power…Nuts + Bolts"
Advertisement
Purchase 'Born Alpha' Now!