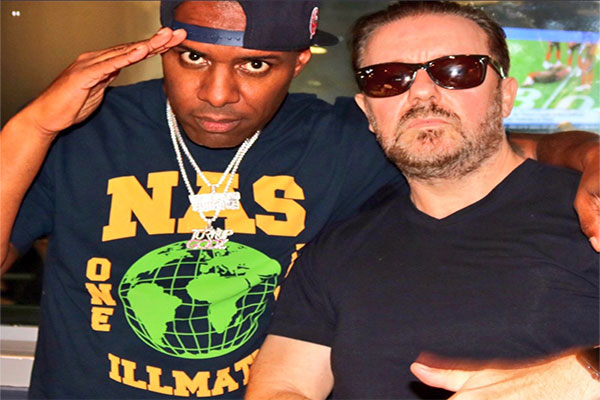 Comedian Ricky Gervais loves the start of Tupac's 'Hit 'Em Up' single.
DJ Whoo Kid spent some time with comedian Ricky Gervais for this exclusive interview.  The comedian talks about how he feels as if people underestimate how funny rap truly is, especially how Tupac opened up "Hit 'Em Up".  He also talks about being scared to meet Jay Z, when they've previously met, and Hov walked up to him and said, "What's the matter you don't remember me."
Ricky closes out the interview in how the Royal Family is fans of his even though he pokes fun at them, in a tasteful manner, and speaks on his favorite current comedians being Dave Chappelle, Bill Burr, Jim Norton and Doug Stanhope.
Advertisement