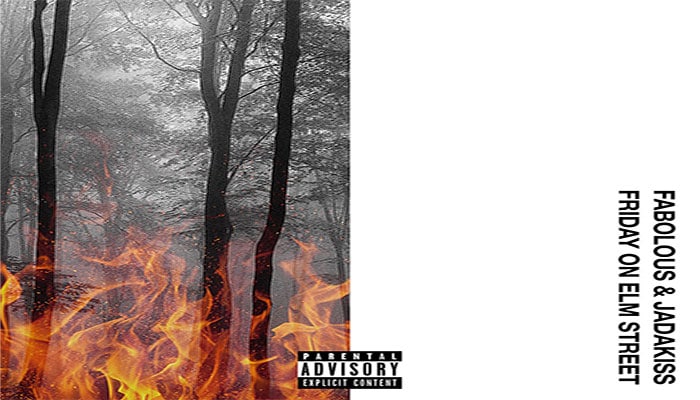 These two, Fabolous and Jadakiss have been two the best lyricists since coming into the game. We have heard that the two were planning on working together to release a project. This was all hearsay until now. What many have speculated is now in front of us in the way of this joint LP, Friday on Elm Street.
This project first came to life when Fabolous made the announcement on his Instagram page. The title has changed (original title Freddy vs. Jason) but the content remains the same, fire. Most recently the two released the Future-assisted single, "Stand Up," and revealed the tracklist and cover art, which contained the new title.
The new LP also includes guest appearances from Swizz Beatz, Styles P, Teyana Taylor, French Montana, Yo Gotti and Jeezy.
Listen to Fabolous and Jadakiss' new album below.
Fabolous and Jadakiss' Friday on Elm Street Album Tracklist
1. "F Vs. J Intro"
2. "Stand Up" Feat. Future
3. "Theme Music" Feat. Swizz Beatz
4. "Ground Up"
5. "Soul Food"
6. "Principles"
7. "Talk About It" Feat. Teyana Taylor
8. "All About It" Feat. French Montana
9. "I Pray" Feat. Swizz Beatz
10. "Ice Pick" Feat. Styles P
11. "Nightmares Ain't As Bad"
12. "Stand Up (Remix)" Feat. Future, Yo Gotti and Jeezy
Advertisement