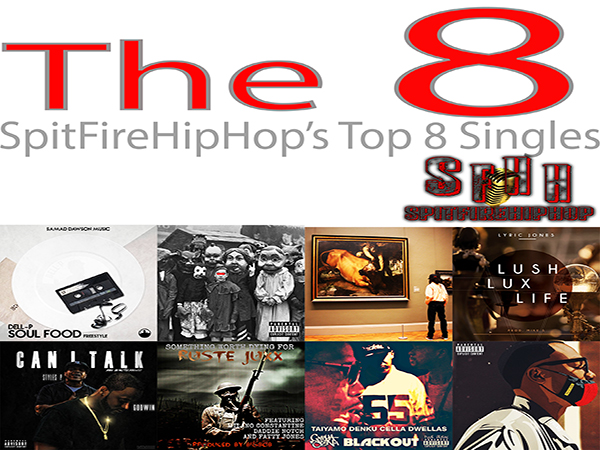 With our Top 8 Singles list, we present the top 8 singles based on our staff picks.
This week our staff has chosen another 8 from February 4 through February 10. This week's list is led by singles from Dell-P, Supreme Cerebral & Bob Banner.
Dell-P – Soul Food (Freestyle)
Philadelphia's Dell-P starts the month with a new freestyle. February is Black History month for those who may not know this interesting fact. Dell-P decides to release this new 'Soul Food' freestyle. He has a lot of gems in this freestyle.
Supreme Cerebral – Trepidation (prod. by Rob Viktum)
Supreme Cerebral keeps us on our proverbial toes when he drops new music. He connects with Dallas producer Rob Viktum for the new single 'Trepidation'. The definition of trepidation is "a feeling of fear or agitation about something that may happen."
Bob Banner – All I Got (prod. by regwriterythmz)
Bob Banner is living the dream although some disagree and say it is a hard-knock life out here. He connects with producer regwriterythmz for the new single titled 'All I Got'. No one is out working Banner as he puts everything into his rhymes. Banner gives his all on the new single. Be sure to keep your eyes and ears open for more from him.
If you missed the previous week's list, check out the Top 8 Singles here.
Advertisement