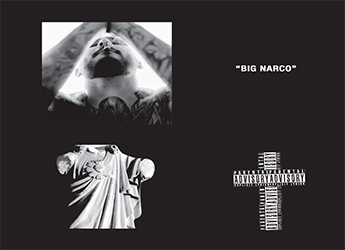 Dro Fe returns with his 'Big Narco' mixtape.
Los Angeles (via South Texas) artist Dro Fé has tapped some of the games hottest new artists to join him on "Big Narco" mixtape. The mixtape includes features from Dice Soho, Valee, Yung Gleesh and production from ChaseTheMoney and Brodinski.
Dro Fé has been making moves since relocating to Los Angeles from Atlanta. His production company The Religion has produced records for Lil Xan "Far", Trippy Redd "Woah Woah Woah" and Trill Sammy "Feel Better". Listen to 'Big Narco' and let us know what you think.