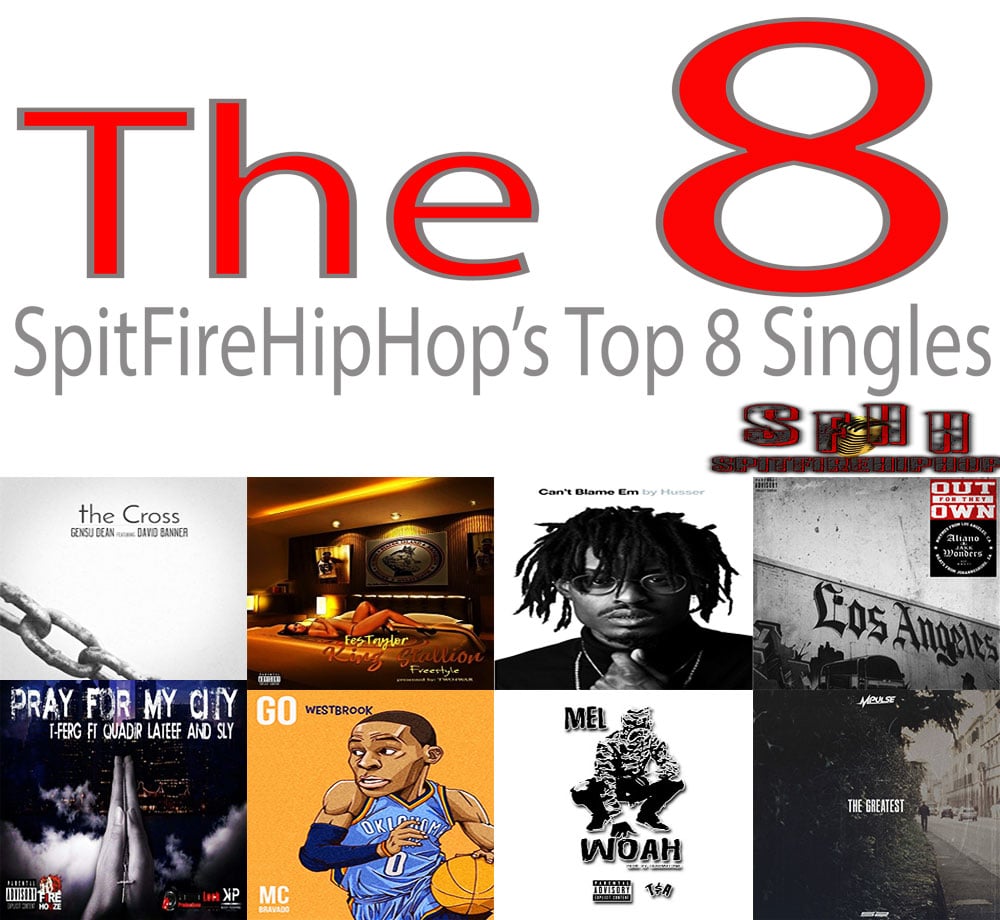 With our Top 8 Singles list, we present the top 8 singles based on our staff picks.
This week our staff has chosen another 8 from April 9 through April 15. This week's list is led by singles from Gensu Dean, Fes Taylor and Husser.
Gensu Dean ft. David Banner – The Cross
Producer Gensu Dean started his career in Jackson, Mississippi on Crooked Lettaz (David Banner & Kamikaze) debut "Grey Skies." Since then, David Banner has gone on to a storied, Grammy Award-winning career.
Fes Taylor – King Stallion Freestyle
We first came across Fes Taylor a little more than a year ago when he released 'Talk About It' part 2 that found Fes calling out people. Fast forward today and Fes has continued to put out quality music and is still calling people out. His most recent record where he went directly at Fat Joe was on the 'Star Warz' diss record.
Husser – Can't Blame Em
Husser, one-third of the collective known as The Posterz, emerged out of Montreal's tight-knit Little Burgundy community. In the five years since their formation, The Posterz dropped 3 EPs albums, a handful of videos and toured around the world relentlessly. In his Posterz downtime, Husser began cooking up some solo tracks, eventually amassing an album's worth of material.
If you missed the previous week's list, check out the Top 8 Singles here.
Advertisement