With our Top 8 Singles list, we present the top 8 singles based on what our staff thinks.
This week our staff has chosen another 8 from February 5 through February 11. This week's list is led by singles from HUBBS & M16, Passport Rav & Asi Frio, & Rodd.D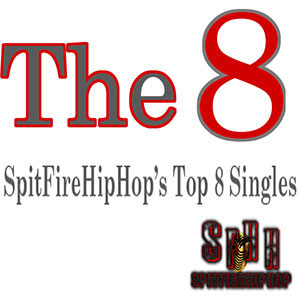 HUBBS & M16 – Lassey
Pittsburgh artist Hubbs, joins up with Grammy nominated producer M16, for this long-awaited collaborative project. The album features Brooklyn wordsmith, Skyzoo. All tracks on this project are produced by M16 Beats.
Passport Rav & Asi Frio – Shark Tank
New Year, new artist name.  The artist formerly known as Rav.P, returns in 2017 with a new moniker, Passport Rav and today he releases a new track, 'Shark Tank,' featuring Asi Frio over some of his best mob style boom bap.
Rodd.D – Surviving The Times
Hailing from South Carolina, Marlboro County artist Rodd.D returns with a freeverse over Nas' 07' record 'Surviving The Times'. It's such a breath of fresh air to hear vibes such as these, as Rodd.D again provides his supporters with straight bars. Fan reactions to Rodd.D using this Nas instrumental have been very good.
If you missed the previous week's list, check out the Top 8 Singles here.
Advertisement