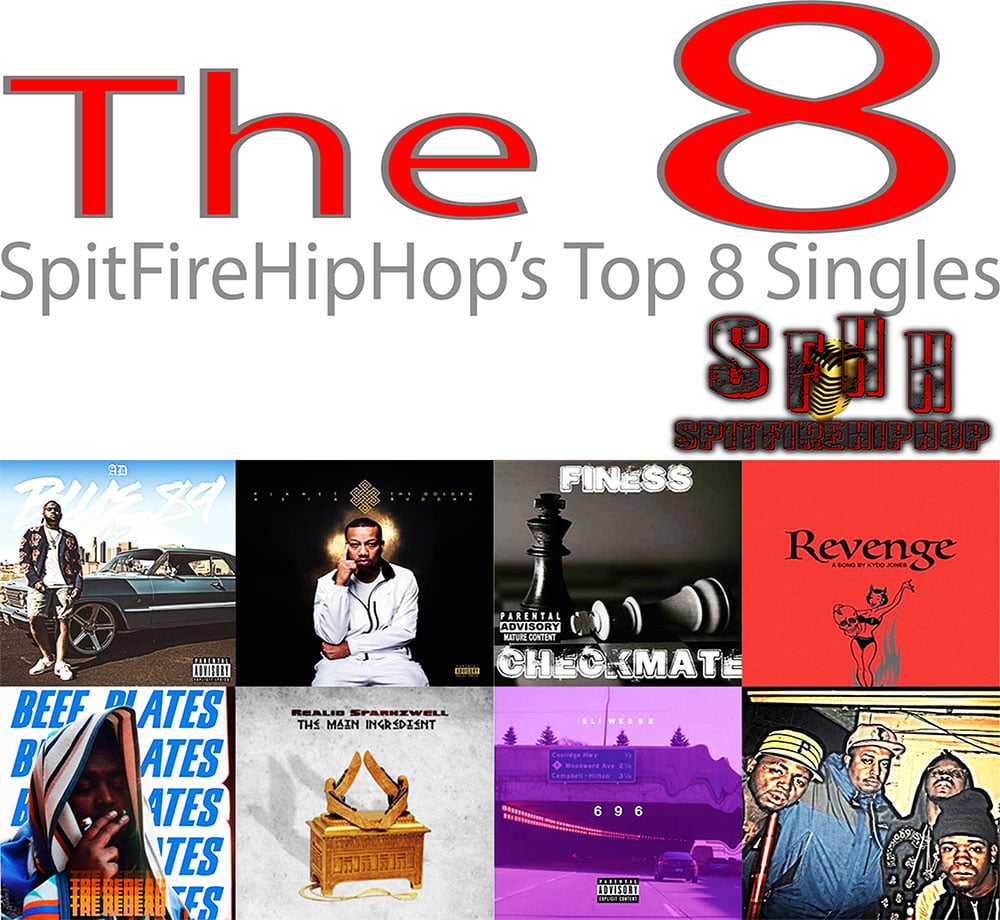 With our Top 8 Singles list, we present the top 8 singles based on our staff picks.
This week our staff has chosen another 8 from November 12 through November 18. This week's list is led by singles from AD, Planet Asia and Finess.
AD – On My Mind (prod. by Pete Stylez)
AD is preparing to release his new project titled 'Blue 89 C2' very soon. In preparation of the release he has begun to leak singles. Compton MC, AD has returned this week with more new content. Like many of us AD has many things to contemplate and he expressing some on this new single, 'On My Mind'.
Planet Asia – Hood Legends
"Hood Legends" is the first leak from the forthcoming Planet Asia album The Golden Buddha; which will be released on 1-19-18 via Brick Records. The Golden Buddha is produced entirely by izznyce and features collaborations with AZ, Hus Kingpin, Turbin, Marvelous Mag, Killa Kali, Tri-State, Xiomara and The Architect (who handles the cuts on "Hood Legends").
Finess – Therapy
We do our best to highlight artist that we think exude talent. Today we came across one that fits that description. Finess released his 'Checkmate' mixtape last year which is where this 'Therapy' single lives.
Advertisement