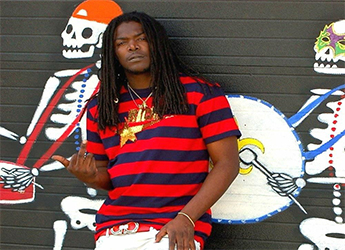 Yung Villigan debuts on SpitFireHipHop with 'G.M.O.G.'.
Newport, Arkansas rapper and Adaman2m Entertainment artist Yung Villigan drop off 'Got Me On Go', the Lexi Banks-produced single from his debut mixtape Dreams To Be The Man. Villigan recently released visuals for single 'Live It Up'. When asked about the new single, Villigan says it came from "how I was feeling at the time. My little brother had just been incarcerated and it was a lot of stress at home so I just felt like it was time to go and step out of my comfort zone and chase the dream."
Advertisement
Purchase 'Born Alpha' Now!