Black Badge represents a Bespoke family of Rolls-Royce motor cars that respond to the taste patterns of the marque's most daring and disruptive clients. Since its introduction, Black Badge has become a commanding presence on the super-luxury landscape and has done much to attract a new generation of Rolls-Royce customers. In this spirit, a collective of globally recognized creatives to express the soul of Black Badge were called upon. At the center of the work is bionic performance artist Viktoria Modesta, celebrated for her innovative and futuristic approach and famed for her fearless performances at Art Basel and Fashion Weeks worldwide.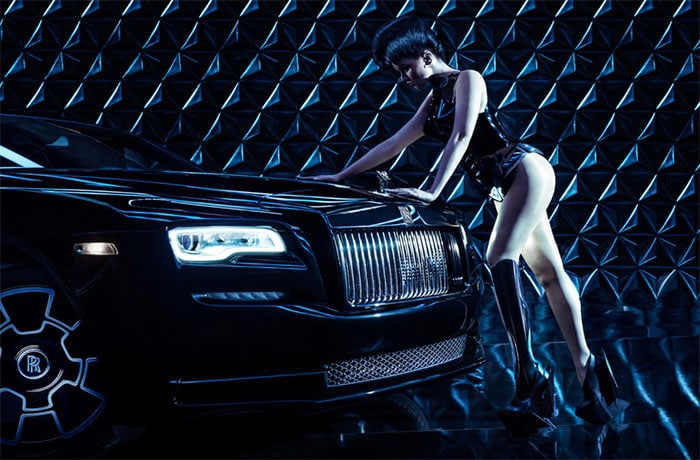 "There are many parallels between the Black Badge philosophy and my work, chiefly maximizing your potential and becoming a hyper version of yourself," Modesta stated. "I really wanted to capture the Black Badge attitude and fierce spirit, by embodying that through body art, it felt totally wild."
Key to expressing Modesto's character through the prism of Black Badge was an international team of tech and fashion designers. Anouk Wipprecht, the 'FashionTech' pioneer collaborated with Rolls-Royce to build items that apply Wipprecht's hallmark aesthetic of fashion design, engineering, science and user experience to the pieces.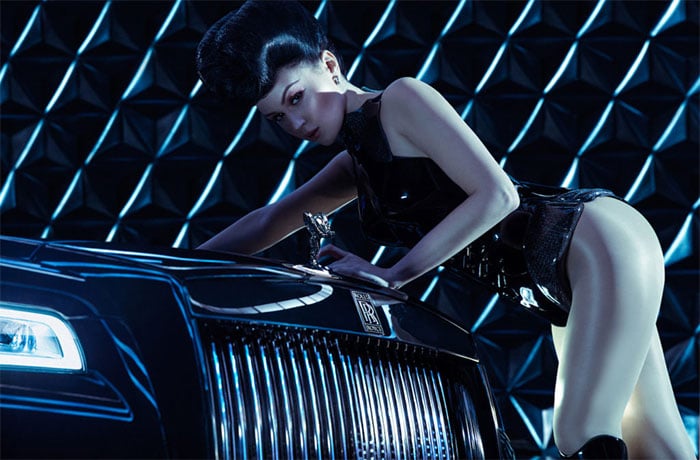 The visionary tasked with creating a cohesive narrative was director, Jora Frantzis. Her work articulating the visual backdrop of subversive contemporary recording artists, including Cardi B and IV Jay, prepared her to interpret the dark world of Black Badge with Modesta at its center.
Wipprecht, alongside Modesta and the Bespoke Collective also tailored a Black Badge carbon fiber bodice to the bionic artist. The artist's silhouette was digitized using a high-resolution body scan while the bodice itself was created using a SLS powder-based 3D printing technique to form the extra-lightweight wearable before it was veneered with carbon fiber.
Enjoy the show!