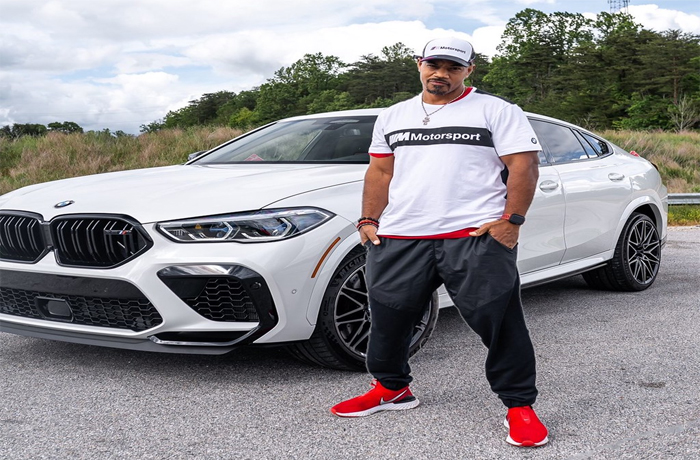 Experienced by Kimatni D. Rawlins
Today boys and girls we're going to learn about the letter M! We study the wisdom of the Tao Te Ching daily: "Have little and gain; have much and be confused." But when BMW USA dropped off the 2020 BMW X6 M Competition for a week of testing, all of our philosophical reasonings went out the window quicker than the SAVs 0-60 mph time of 3.7s.
Please give us all that! All 617 horses from its 4.4-liter M TwinPower Turbo V8; all 22″ of Michelin Pilot Sport 4 S rear rubber (21″ front); all that M xDrive grip; all that Adaptive M Suspension Professional performance; all that 8-speed M STEPTRONIC automatic transmission with Drivelogic aptitude; all that M Compound cross-drilled rotor and 6-piston blue-painted caliper braking; and all that fire that requires a racetrack-ready cooling system featuring four water pumps, six radiators, and a dedicated transmission cooler.
See us on the track with your SUV of choice, and let's get busy! Automotive Rhythms' 2020 Bimmer Sports Activity Coupe (SAC) totaled $129,795.
Courtesy of Automotive Rhythms