In the crowded digital music space, the rumored partnership between Beats and AT&T is a clever partner distribution strategy.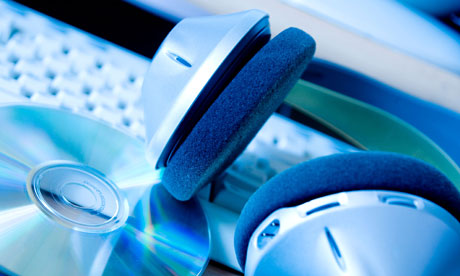 The internet lit up last week with rumours of a new digital music alliance: west coast-based Beats electronics, famous for headphones and hardware, will partner with AT&T, to support Beats' Daisy, a digital music service that Beats acquired and re-branded. The idea, so go the rumours, is for Beats to affiliate with AT&T's mobile and (presumably) broadband services, leveraging the carrier's distribution clout and marketing potential, and giving Daisy a boost in the increasingly crowded digital music marketplace.
And distribution isn't the only advantage spoken of here. Beats executives say they will differentiate Daisy by offering a "better curated" music service, with programming and playlists created by musicians, creatives and DJs who are "closer" to the music. Trent Reznor, who serves as a creative executive, calls it "intelligent curation".
The idea is that Daisy's editors and content staff can offer better playlists than, say, an algorithm. While this may be true, the real story here isn't the music. Rather, it is how Beats may be building a smarter partner distribution strategy than its competitors.
A major carrier deal would be a great way for Beats to build on its relationship with AT&T, where Beats already has solid grounding at AT&T retail stores.
Here's why: a major US operator like AT&T or a global one like Telefonica can bundle the music service into its monthly fee. Whether the operator bills the service separately or subsidises it as part of a data offer (where it feels free to a consumer), it's an effective way to get Daisy in front of millions of consumers. This is arguably a better distribution strategy than, say, trying to build a good digital music service from the ground up in a crowded market. The mobile music channel, whether through operators or handset partners, is still one of the most promising distribution channels. A simple comparison of the number of people who own mobile phones versus those who own digital music players or tablets puts any doubt away.
A good case study is Cricket's Muve Music, a successful mobile music service which comes bundled with Cricket's service in the US and with TIM in Brazil. AT&T recently announced its acquisition of Cricket's parent, though for now the expectation is that both Muve Music and Daisy will live side by side. Recent success stories, such as the TDC Play music service from Denmark, are also clear examples of how to do it right.
There is a lot about the mobile operator opportunity that makes them promising partners for a music service (or any content service, for that matter). Integrated billing, the ability to bring marketing campaigns to the table to help promote the service, the ability of handsets and 4G networks to support the new service and make the user experience positive and the link to the same carrier's broadband service all make a difference. The more interoperable and seamless the experience is across platforms, the better it will be for consumers. This is why a big carrier is a strong partner. Carriers are presumably happy to have a billable alternative to third-party app stores from Apple or Google in their service, too.
So it's apparently all good for Daisy except for the fact that launching a streaming service just brings them into the mainstream competitive pool with all of the other major digital music players out there – apart from Apple, of course, who have only waded into the water with iTunes Radio.