by Eriq Gardner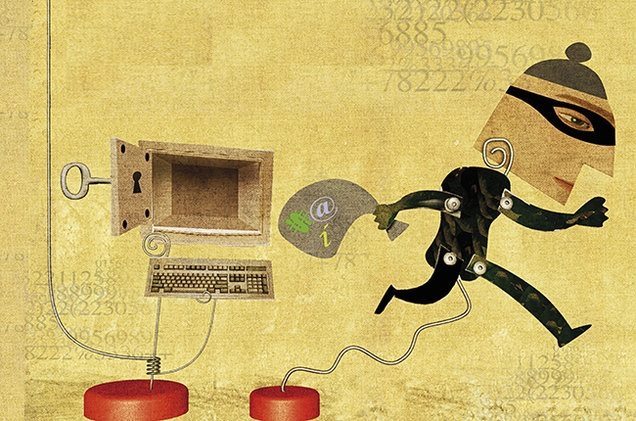 Michael Robertson is facing a $15.8 million judgment for infringing song copyrights.
Nearly two years ago, in one of the most complex copyright lawsuits of all time, MP3Tunes founder Michael Robertson was found liable at trial for infringing the works of Capitol Records, EMI and other record labels and music publishers. After some modifications by the judge, Robertson was ordered to fork over some $15.8 million. The dispute has now been brought to a federal appeals court, which will address the liability of a company that allowed its users to upload music from third-party websites to storage lockers. But that's not the only reason to pay continued attention to this case.
In hopes of collecting the $15.8 million, Capitol Records is now investigating the circumstances of Robertson's separation from wife, Leslie Burcham. In fact, Robertson testified at trial that he was divorced, but apparently that's not the case. After Robertson was added as a defendant in the lawsuit, he and Bercham began separation proceedings. In 2012, he and Burcham executed a marital settlement agreement. Now, the plaintiff smells something rotten.
"Indeed, the timing is highly suggestive that Robertson may have separated from Burcham for the precise purpose of shielding assets from his creditors," attorneys for Capitol told a California judge on Monday.
Burcham has filed a motion to quash a subpoena for documents. The Del Mar, California resident is the trustee of various trusts established by Robertson for the benefit of their children. She says the subpoena "impinges upon her financial privacy rights, violates her marital communications privilege, her settlement privilege and her tax return privilege."
Plus, she says what the record labels are after "is tremendously overbroad, seeks information that is irrelevant to Mr. Robertson's assets… and demands production of documents from the wrong legal entity."
In opposition, Capitol says that Robertson engaged in massive copyright infringement that generated hundreds of millions of dollars in profit for him and for trusts under his family's control. The label says that Robertson has already testified that at least $155 million of his earnings were placed into the trusts, and that a family trust funded MP3tunes. And yet, he's now claiming insolvency.
"Based on the information known to Respondents thus far, it appears that Robertson transferred significant portions of his wealth to Burcham, and to family trusts under her control, once it became clear that he faced a prospect of significant personal financial liability from the SDNY Action," states a legal memorandum. "From all outside indications, it appears that the purpose of those transfers was to render Robertson judgment-proof and thus to defraud Respondents in their capacity as Robertson's creditors."
Capitol also scorns Burcham's attempt to use a California evidentiary code providing that spouses don't have to disclose communications made in confidence with each other.
The record label opines, "Leaving aside the vague and blanket nature of Burcham's assertion of the marital communication privilege – as well as the irony of her invocation of the marital communication privilege while simultaneously claiming that her separation from Robertson somehow places their finances beyond the scope of discovery – it is doubtful that the privilege applies to virtually any of the information sought by the Subpoena."
No date for oral arguments has yet been set by the 2nd Circuit Court of Appeals in the MP3Tunes case, though according to court documents, Robertson has been denied a motion to stay enforcement of the judgment.
This article was first published by The Hollywood Reporter.