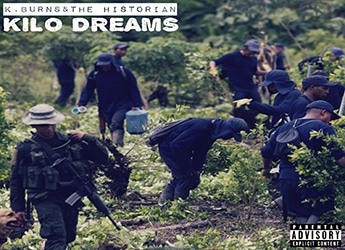 K.Burns drops off his new 'Kilo Dreams' EP.
K.Burns began the new by releasing a few singles of the EP. 'Laundromat' was the first single which was released on January 6. He followed that track another two weeks later when he released 'Lobby Nights'. Today he returns with his 'Kilo Dreams' EP. The four track EP is just a sample of what is to come for K.Burns is 2018. Listen to the EP below and let us know what you think.
Preset with id 0 does not exist!Main playlist with id 572 does not exist!