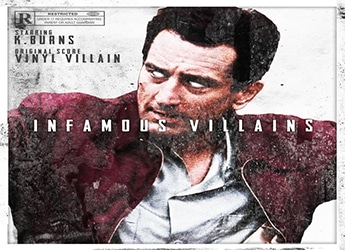 K.Burns releases his new 'Infamous Villains' EP.
Today we feature the latest EP from K.Burns who has placed his feet firmly in the role of an emcee. His new EP, 'Infamous Villains' his a very smooth Jazz like body of work. If you know the meaning of infamous and villains, you understand that this EP double dose of both.
Team Fame GVNG's K.Burns puts it down for Brooklyn as he releases his 5th solo EP of 2018. This time led by the production of Vinyl Villain for this epic body of work. The guest appearances include SmooVth, Magno Garcia and label mate Fetty.
Listen to the EP below and leave a comment.