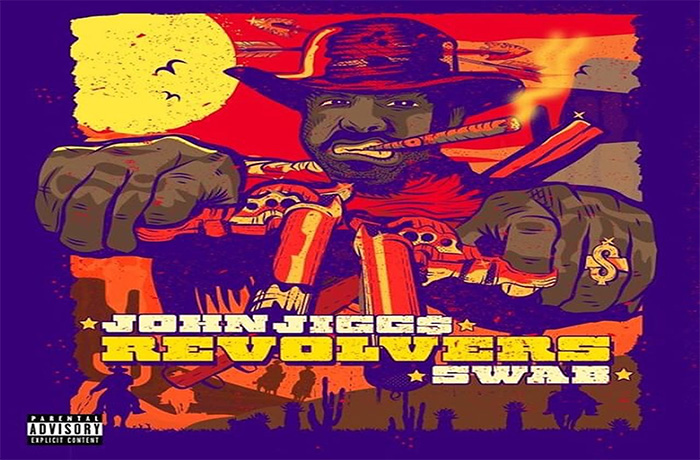 John Jigg$ and Swab release their new joint project titled 'Revolvers'.
Long Island's John Jigg$ and Denmark's Swab connect for this new project titled 'Revolvers'. Revolvers and firearms that never jam when in use. If there is ammunition in the revolver, it will spit it out.
Similarly to John Jigg$, who never jams when it comes time for him to spit rhymes. Jigg$ is holding class on this project and is teaching you the art of rhyming as is evidence on 'How To Rhyme'.