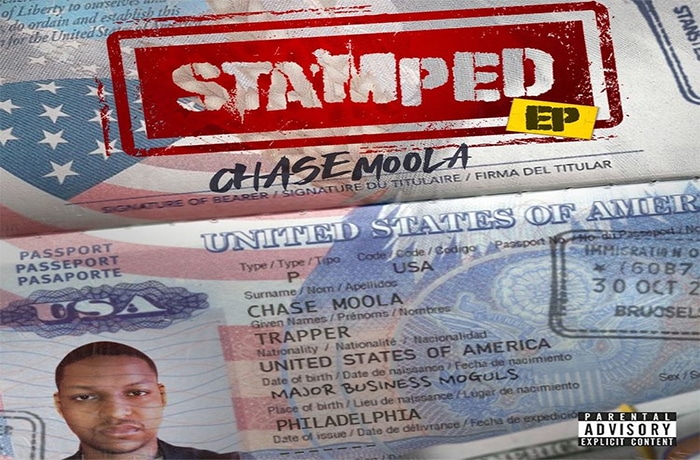 Chase Moola releases his new 'Stamped' EP.
Philly's own Chase Moola is creating a new sound that's sure to take over the streets in a real way. His highly anticipated "Stamped" EP is finally here. He's been flooding the internet with releases. "Stamped" is a UK drill infused sound with a Philadelphia twist to it.
Chase Moola has a lot more to come with more releases, videos etc. Be on the look out for a lot more heat coming from the Frankford native.