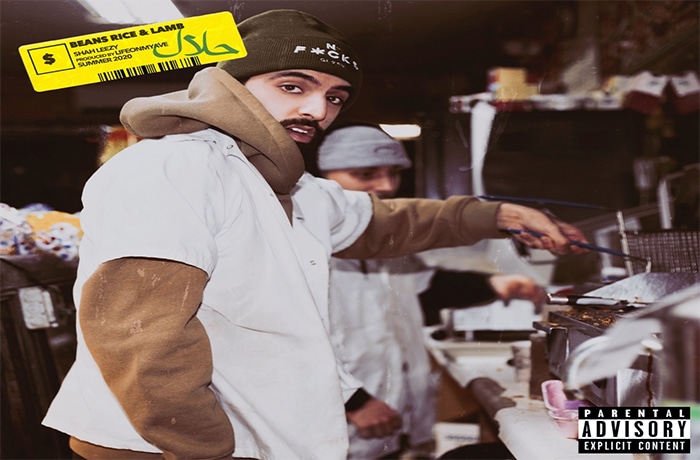 Shah Leezy returns with his 'Beans, Rice, & Lamb' EP.
New York-based artist Shah Leezy drops off his brand new album "Beans, Rice, & Lamb" following up this year's Strictly 4 My Habibi's project and marking his second full-length release of 2020. Shah Leezy wastes no time getting straight to bars on his latest release. On "Speak My Peace," Shah steps up to the plate like a leadoff batter knocking this one out of the park.
More of that soulful, feel-good production and nothing but raw bars coming from Leezy throughout his 6-track project. Other standout tracks include "Halal Kush," featuring swinging drum patterns and a dreamlike sample, Shah Leezy takes time to break down his roots, religion, and the almighty kush that keeps him sane.
With most of the country on lockdown down to COVID-19, now is the perfect time to discover a new artist you love and Shah Leezy is definitely that guy. Quickly building up his discography to an impressive stash, Leezy shows being prolific and proficient is no problem for him.
Holding it down for all the Habibi's, Shah Leezy remains true to his Muslim roots while making music anyone can relate to and hits a sweet spot for lovers of that classic East Coast Rap sound. Tap in with Shah Leezy on Twitter and press play on his new release "Beans, Rice, & Lamb"