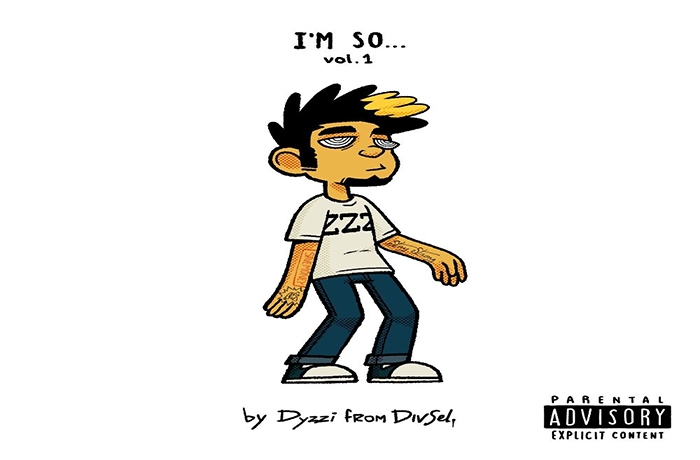 Dyzzi from DivSel drops off his new 'I'm So… Vol. 1' EP.
Chicago rapper Dyzzi from DivSel drops his new 3-track EP "I'm So… Vol. 1". Entirely produced by MarvyMarv, the EP also includes the before released single "Leaders of the Midwest". The project is the first part of Dyzzi's 3 part EP series.
"The EP is a representation of even though I have no clue what sound I want to lean more towards, wether it be my signature old school style like "Leaders Of The Midwest", or some fast rap, hard hitting mosh pit music like "Roll The Dice", or even me trying a new melodic, singing, proper song structure sound like "Never Givin Up", my message will always remain the same. That's why I called the EP "I'm So.." which should indicate that what I'm going to say next is "Dizzy" (or Dyzzi)" Dyzzi adds.