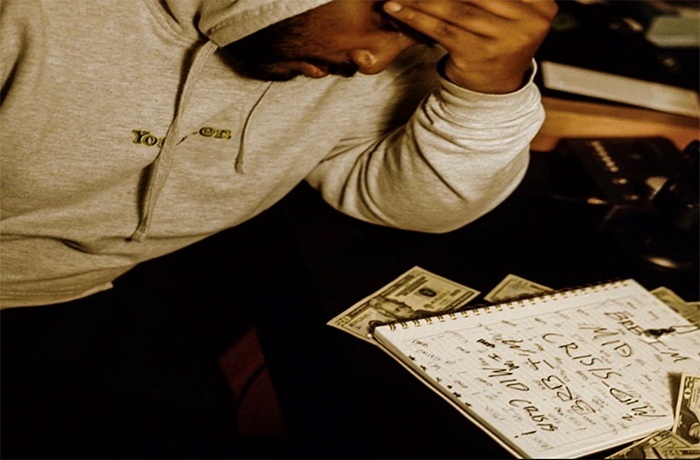 JIG LeFrost returns his with 'BRB I'm Mid Crisis' EP.
West Coast artist JIG LeFrost's stock is on the rise with his new project BRB I'm Mid Crisis now available on digital streaming platforms. Following up on the March release of his EP Welcome To Crisis, JIG is wasting no time giving fans some new music to enjoy.
If you've been following JIG LeFrost on Instagram you've seen him cook up a brand new song on IG Live for over a week straight, showing fans that productivity is no issue for him. On top of releasing two brand new EPs in 2020, JIG LeFrost also recently teamed up with Olympic Gold Medalist McKayla Maroney for the Quarantine-influenced anthem "COVID Lockdown." 
On BRB I'm Mid Crisis, JIG LeFrost sounds more comfortable than ever, playing with his unique whisper-style delivery and experimenting with production more and more. On "Isolation" JIG teams with vocalist, Shell Puppy to make an early-summer anthem that would fit perfectly on an episode of Issa Rae's Insecure.
On "Condo" JIG gets personal, talking about his childhood growing up in Richmond, CA and what it took for him to blossom into the man he is today. Showing no signs of slowing up anytime soon, take some time and press play on JIG LeFrost's new project BRB I'm Mid Crisis and catch up on his earlier release Welcome To Crisis as well.