Snowgoons release the new "All City Kingz" video featuring Artifacts.
The Snowgoons are back on the strength with their new full length album. "Goon Bap" is a homage to the golden era of Hip-Hop. Besides names like Method Man and Ghostface of the Wu Tang Clan, Dres from Black Sheep, Psycho Les from the Beatnuts, Onyx, M.O.P., and Dilated Peoples…. the Snowgoons also easily manage to place a whole bunch of extremely gifted young guns on the album, proving real Hip-Hop is alive and kicking in 2016.
Blowin up all scales right now, 18 year old wonderkid Token leads off a track entitled New Kidz On TheBloc. The song also features TJ Brown from The Get Down TV Show, Goon MuSick's own Big Kurt, Wu Tang member U-God's son, Intell and one of Canada's hottest rappers, Merkules. Another heavy-hitter is Big Pun's son Chris Rivers who is making a lot of noise on his own right now. Goon Bap will hit stores worldwide on December 12th via Goon MuSick. The second video release, All City Kingz is off the Snowgoons album and features Jersey's own Artifacts.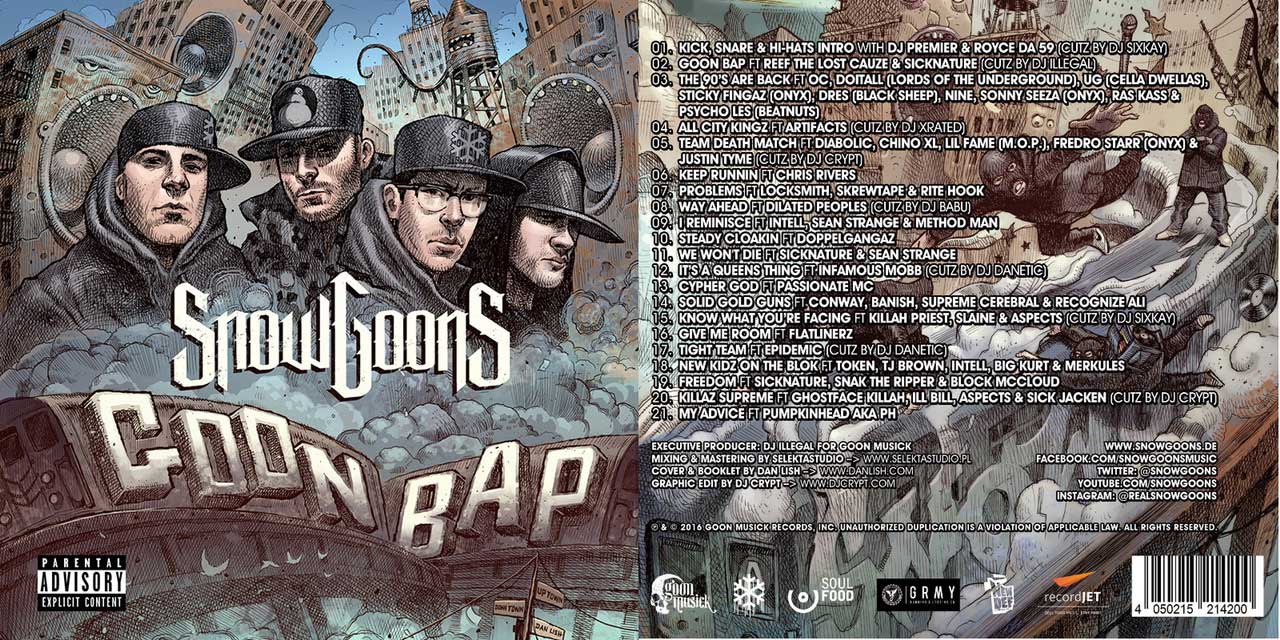 [jwplayer player="1″ mediaid="101575″]