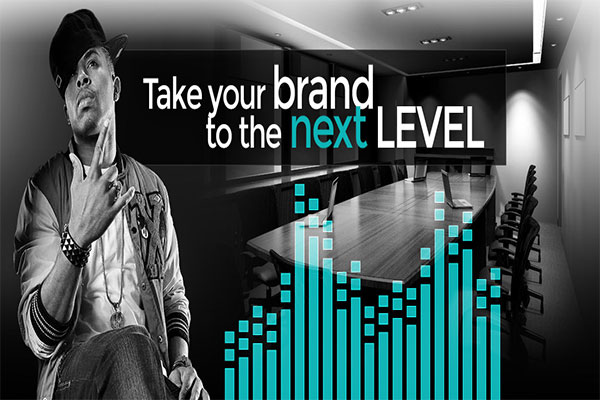 8 Books Every Indie Hip Hop Artist Should Read
When it comes to music industry knowledge, it's a rare occurrence these days to hear someone say they learned something from a book. We have the internet and our smartphones to tell us everything we need to know about any possible topic. But the evolution of technology doesn't mean that you can't learn a wealth of practical information by reading the right books!
Hip-hop artists – like all artists – need to be properly equipped for what to expect in an industry that's full of high expectations, surprises, and business-minded folks who are either genuine or are merely trying to capitalize off your talent. If you do your research and read books like these five now before you get to a level where your schedule is jam packed with sessions and meetings, your music career will be better off in the long run.
1) Music, Money, & Success, by Jeffery and Todd Brabec
Whether you're just starting out, looking to move up to the next level, or have been making aliving in this business for years, here is your blueprint for further financial success. Discover the various revenue streams in this business: songwriting ; music publishing ; recording contracts & royalties ; composing for TV and motion pictures ; commercials & advertisements ; performing rights ; broadway and theater ; foreign licensing ; copyright ; lawyers, managers and agents ; sampling ; and Internet
2) Surviving The Game: How To Succeed In The Music Business by, Sahpreem A. King
Multi-platinum music producer and author of Gotta Get Signed How To Become A Hip Hop Producer, Sahpreem A. King is back with his long awaited follow up, Surviving The Game How To Succeed In The Music Business. In this book, Sahpreem takes music business newcomers by the hand and teaches them how to succeed in the music business the do-it-yourself way. In addition, Sahpreem talks about music publishing, marketing and promotion, starting an online record label, the power of social media, and making money from your music without being signed to a record deal.
Music is a business. That's what this book is all about. For a whole host of justifiable reasons, there have been numerous other books that have been published about the "talent side" of the music industry. What distinguishes this book is the author's firsthand experience in the industry from both the talent side and the business side. Artists from all genres of music, managers, producers, A&R directors, entertainment lawyers, PR consultants, label executives, and the public at large will benefit immeasurably from reading and studying King's advice and good counsel.
Sahpreem King's practical approach on how to get into the music business, and how to do well as a result of your passion for the art form and your willingness to grind and work hard every day, is informed by his years of experience, first as a DJ and recording artist, and then as a successful producer. The book is more than an industry insider's view. Sahpreem tells you what to do and what not to do, from imparting to you his basic knowledge about music to the deeper wisdom that he has acquired over the last twenty years.
3)Â Hip-Hop, Inc. : Success Strategies of the Rap Moguls, by, Richard Oliver
At the heart of hip-hop—the most vigorous, electric development in the music world since the advent of punk rock—are its brilliant entrepreneurs. Some have demonstrated business instinct and marketing savvy that would make many Fortune 500 CEOs envious. Hip-hop and the moguls behind it are a force to be reckoned with. These larger-than-life figures, the elite of hip-hop, have prospered through a combination of old-fashioned business savvy, shrewd marketing, and constant commercial reinvention. Over the past decade, their collective net worth has grown upwards of $1 billion. Hip Hop, Inc. reveals the secrets of success that can be applied to virtually any other business. It illustrates these secrets by telling the never-before-told stories of the most successful of the rap elite and, through extensive interviews, lets the advice flow from the millionaires themselves.
4) The Big Payback: The History of the Business of Hip-Hop, by Dan Charnas
In The Big Payback: The History of the Business of Hip-Hop, author Dan Charnas tells the story of hip-hop by following the almighty dollar, and the complicated relationship between the artist and industry professional. A 40-year adventure from the studios where the first rap songs were recorded to the rooms where historic label deals took place, The Big Payback tallies the list of who lost and who won in the hip-hop business over the years, and more importantly, why.
Charnas spent seven years working for Rick Rubin, legendary producer and cofounder of Def Jam Records, making his point of view more established than your standard hip-hop journalist. Possessing the storytelling ability to describe the day-to-day happenings of hip-hop as a business, all indie artists can learn from his exclusive narrative and will gain a better understanding of what goes on behind the scenes after diving into his compelling stories.
5)Â The Rap Year Book: The Most Important Rap Song From Every Year Since 1979, Discussed, Debated, and Deconstructed, by Shea Sherrano
The most modern book published on our list, The Rap Year Book (a New York Times bestseller) has been widely publicized as one of the better hip-hop-focused books of the past several years. Authored by accomplished writer Shea Sherrano (formerly of Grantland), The Rap Year Book takes readers from 1979 and comes right up to the present, with Serrano showing no shortage of humor in discussing, debating, and analyzing the most important rap song year by year. Serrano also examines the most significant moments that surround both the history and culture of rap music, detailing the background of artists and sharing the struggles amongst the genre's most well-known names.
Filled with infographics, lyric maps, amazing portraits of the artists, and guest appearance pieces by other prominent music writers, The Rap Year Book is easy to read while simultaneously being an informative history of hip-hop's foundation. You may think many music industry books are dry and outdated, but The Rap Year Book is the farthest thing from boring, and will also strengthen your backbone of hip-hop knowledge.
6) The Tao of Wu, by RZA
Part memoir and part guide to spiritual enlightenment, RZA of the Wu Tang Clan shares lessons he's learned on his journey from the streets of Staten Island to being a globally recognized artist and actor. RZA is meticulous in the way he consumes information, and in The Tao Of Wu, he brings forth the wisdom he's acquired in the form of seven "pillars," each one being based on a life-changing moment he has experienced. Delivered in prose that allows you to absorb each word as if it were being softly spoken in your ear from a monk, The Tao Of Wu excels not only because it's profound, but also because it's honest and imparts lessons that everyone can learn from.
Hip-hop is a genre that can easily sway the mind into a life that's destructive and detrimental to one's goals. Reading The Tao Of Wu provides you with firsthand knowledge of an artist who's walked different paths, but ultimately utilized his enlightenment to steer his life the right away and become a leader of one hip-hop's most successful groups. If you ever feel like the vices of the industry are getting the best of you, this is the book to read.
7) Born to Use Mics: Reading Nas's Illmatic, by Michael Eric Dyson and Sohail Daulatzai
While Illmatic wasn't widely publicized when it was released in 1994, the classic album from Nas has long been considered as one of hip-hop's greatest bodies of work. With contributions from some the genre's most well-respected producers and engaging first-person explorations of his surrounding urban landscape, Nas nearly perfected the craft of emceeing on Illmatic, making it a pivotal album in the evolution of hip-hop. In Born to Use Mics, Michael Eric Dyson and Sohail Daulatzai brought together a group of established critics (including Mark Anthony Neal, Marc Lamont Hill, and many others) to examine Illmatic song by song, with each writer evaluating an individual track from the album. While delving into the societal ramifications in each essay may be considered heavy reading, the reason this book is a must-read is because it outlines just how powerful your lyrics can be.
Born To Use Mics can teach you how to craft an album that will stand the test of time, leading to conversation that you may have never even imagined. If you're an indie hip-hop artist who takes pride in your lyricism and how your art form can leave a major impact on all kinds of listeners, you'll certainly benefit from reading this examination of one of hip-hop's most celebrated albums.
8) Decoded, by Jay Z
One of the more well-known hip-hop books of the past five years, Decoded is the story of Jay Z, one of the world's most famous rappers. A candid memoir of a man who grew up selling drugs in the projects of Brooklyn and became this generation's most successful dual artist/businessman, Decoded strikes a chord with virtually all hip-hop fans. But more than just an autobiography, Decoded is a personal homage to hip-hop and a rare invitation into unexpectedly deep meanings behind some of Jay Z's most quoted rap lyrics.
Between its unconventional design to photographs that visually emphasize the fact that Jay Z's lyrics should not be half-heartedly categorized, Decoded is a raw and compelling look inside the mind of a man who changed the genre as we know it. While it may be hard to relate to the life of present-day Jay Z, Decoded is packed with knowledge that can help you grow as an artist, because it focuses on the drive and passion necessary to give your art the opportunity to flourish.