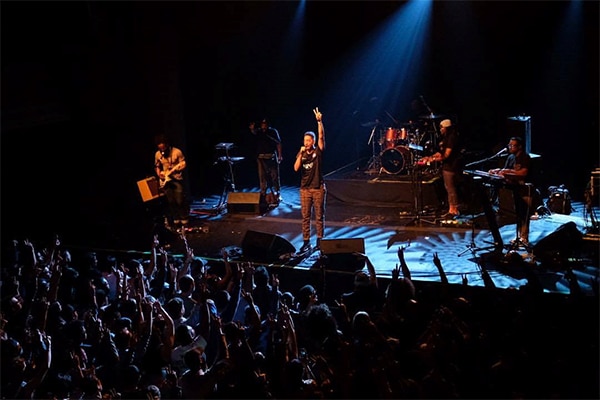 Oddisee and Good Compny Announce "Beneath The Surface (Live)".
A live version of the critically acclaimed 2017 album "The Iceberg," Oddisee's masterpiece has been performed around the world. As he has toured, he has been joined by his band, Good Compny: Olivier St. Louis on guitar, Ralph "Real" Washington on Keys, DJ Unown on MPC, Jon Laine on drums and Dennis Turner on bass.  Today, you can hear the first single "Hold It Back (Live)."
The first live album release from both Oddisee & Mello Music Group, this project shows what people all over the world already know- Oddisee and Good Compny put on an amazing live show. With bonus tracks from Oddisee's albums "The Good Fight," and "People Hear What They See," this new project breaths life into Oddisee's catalogue in a way we've never heard before.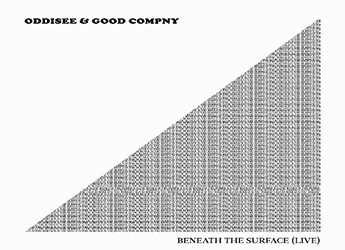 OddiseeTour Dates
October 16 – Oslo, Norway @ John Dee | Rockefeller
October 21 – Gdansk, Poland @ Klub Parliament
October 22 – Malmo, Sweden @ Kulturbolaget
October 23 – Kobenhavn V, Denmark @ Lille Vega
October 27 – Madrid, Spain @ Sala Clamores
October 28 – Barcelona, Spain @ Barcelona Jazz Festival
November 2 – Groningen, Netherlands @ Simplon
November 3 – Rotterdam, Netherlands @ REC. Festival
November 4 – Ghent, Belgium @ Balzaal, Vooruit
November 7 – Paris, France @ La Bellevilloise
November 11 – Berne, Switzerland @ Dachstock
November 15 – Vienna, Austria @ Grelle Forelle
November 17 – Hamburg, Germany @ Uberjazz Festival
November 18 – Munster, Germany @ Skaters Palace
November 19 – Heidelberg, Germany @ Pret A Ecouter