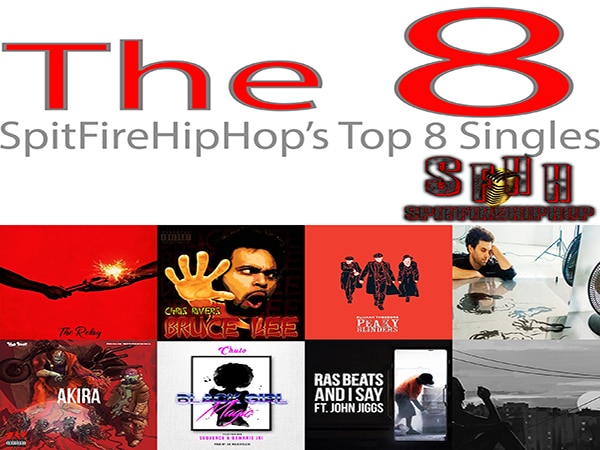 With our Top 8 Singles list, we present the top 8 singles based on our staff picks.
This week our staff has chosen another 8 from April 22 – April 28. This week's list is led by singles from JAG, Chris Rivers and Elijaah Theodore.
JAG ft. Nick Grant – The Relay
JAG is back with his first official release since his critically acclaimed "Kapernick Effect" went viral. The South Central native grabs fellow spitter Nick Grant for this new single 'The Relay. If the two were part of a relay team, they would win by a large margin while setting a world record.
Chris Rivers – Bruce Lee (Freestyle)
Chris Rivers comes back this week over Nicki Minaj's "Chun Li" with his own rendition paying homage to and naming the freestyle 'Bruce Lee'. Encompassing his famous "Be Water" quote , Chris flows over this track mixing in kung fu references, bars and philosophy all while painting the picture of him adapting to all circumstances while maintaining himself.
Elijaah Theodore – Peaky Blinders (prod. by Chapter 19)
The 73rd Media LLC, managed artist Elijah Theodore, drops his latest single titled "Peaky Blinders," produced by Chapter 19. "Peaky Blinders" is a call to action by Elijaah Theodore, where he comes with the vengeance of the eternal.
If you missed the previous week's list, check out the Top 8 Singles here.