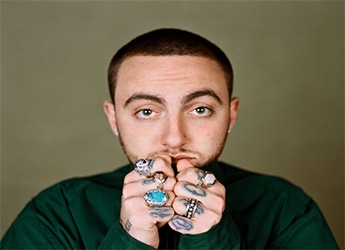 It has been a few years since Mac Miller has released any new music but he has decided to release three new songs.
Today the Pittsburgh artist delivers "Small Worlds," "Buttons" and "Programs."
As most of know the Pittsburgh rapper was arrested for DUI after crashing his car into a power pole in California. Shortly after his arrest and subsequent bail, Grande wrote a Twitter post airing out their relationship issues in response to a fan's claim that their breakup was the "most heartbreaking thing happening in Hollywood." She suggested Miller's ongoing struggle with sobriety led to their split.
This breakup should allow Mac Miller to dive head-first back into his music. Listen to "Small Worlds," "Buttons" and "Programs" below.