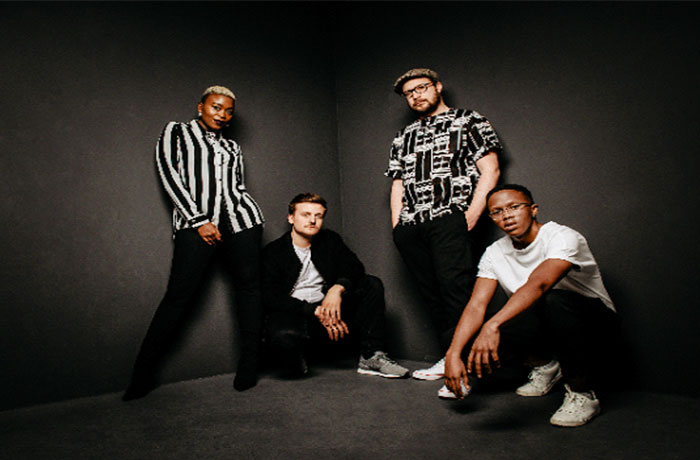 Seba Kaapstad announces 'Thina' album and releases "Africa" video.
Brooklyn Vegan announced Seba Kaapstad's upcoming album "Thina" (May 17th) along with debuting their first video for the single "Africa."
Seba Kaapstad is a multi-national neo-soul quartet comprised of a South African, a Swazi, and two Germans. They summon the most powerful manifestation of creativity: music that represents an idea. Their Mello Music debut album, Thina, takes its name from the Zulu word for "us." It is a gorgeous halo of soul, encompassing several continents worth of sound, and obliterating the notion of genre. It is divined by artists whose lineage is riven with trauma and suffering. But like their ancestors, they endured. And only in this futuristic present could they reconcile the perseverance and turmoil of the past, using music to inspire unity and heal.
They conjure beatific grooves that radiate with alluvial soul, celestial jazz, electronic experimentation and the polyrhythmic essence of Africa. It is marrow music, what digs beneath your bones, seeping into your bloodstream and inner visions. You hear flashes of the greats: Badu, Georgia Anne Muldrow, Jill Scott, and the Things Fall Apart-era Roots. You might even hear the ethereal float of Frank Ocean or the glowing bliss of Flying Lotus and Thundercat. But like all stellar quartets, Seba Kaapstad is indivisible and made stronger by the sum of their parts.
[jwplayer player="1″ mediaid="123730″]
If the sonic roots lie in the tessaracts of eternal memory, Seba Kaapstad's present-day genesis trace to 2013, the year that Sebastian Schuster arrived in Cape Town and immediately fell in the love with its rich cultural tapestry, legendary musical community, and artful chaos. He soon paired with the rest of the band—Zoe Modiga, Philip Scheibel (Pheel), Ndumiso Manana—developing the sort of telepathic chemistry can't be replicated or really even explained.
You hear this harmonic synthesis all over Thina. Each song is a symphony of its own. Take "Don't," which opens with glistening pianos and a head-bobbing slap, then Zoe Modiga unleashes her sky-rattling voice, alternating between near-rapping and time-stopping, levitating multi-octave solos—all the while paraphrasing Shakespeare. And in the last minute, there's an exquisite string coda that you'd expect to hear at a world-class philharmonic.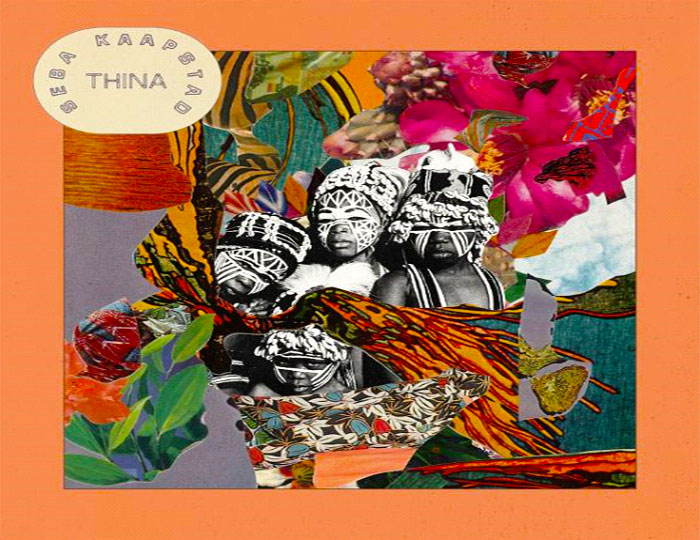 There's "Breathe," which OkayAfrica raved was "a refreshing combination of the crew's different influences…as much of a Friday/Saturday night jam as a Sunday morning one." It's a spiritual hymn in search of water and solace, a loose-limbed rhythm that echoes the themes of Fela and the jams of classic Electric Ladyland neo-soul. While the title track alternates between Zulu and English, as Modiga offers inspirational uplift and timeless lyrics about the natural elements.
This is what Seba Kaapstad capture: the notion of the axis mundi, where all points converge, and all tensions dissolve into something that proves that reality can occasionally be suffused with pure beauty. At least for 12 songs at a time.