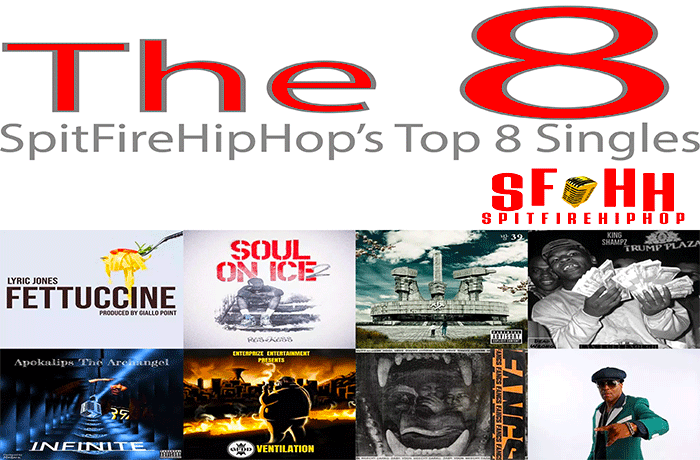 Our staff has selected the Top 8 singles for the week of July 7 – July 13. This week's list is led Lyric Jones, Ras Kass and Ty Farris.
Lyric Jones – Fettuccine
Fresh off the heals of her latest project, 'Ga$ Money' that dropped this spring, Lyric Jones show no signs of slowing down as she returns with some new boom bap ear candy.
Ras Kass – F.L.Y.
Ras Kass is set to release his new album 'Soul On Ice 2' on September 6. Ras Kass is one of the illest MCs that hip-hop has ever witnessed. His lyrics are like a form of alcohol that ruthlessly kills all toxic germs.
Ty Farris – Say My Name
Detroit's Ty Farris has been a relentless fright train for the last couple years. Multiple releases and dozens of features. He return's with his go to producer Portland's very own Trox who recently signed a publishing deal with eOne and released a couple beat tapes that have landed on some of the top playlist on Spotify.
If you missed the previous week's list, check out the Top 8 Singles here.