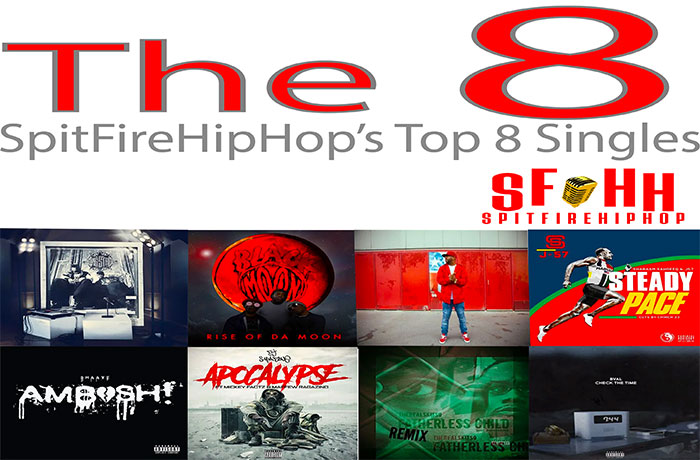 Our staff has selected the Top 8 singles for the week of October 13 – October 19. This week's list is led by Gang Starr, Black Moon & Apollo Brown.
Gang Starr – Bad Name
Gang Starr is undoubtedly one of the most revered, beloved and influential groups in Hip Hop.  Over the course of their distinguished career, they became a cultural institution and a brand you could ultimately trust.
Black Moon – Look At Them
After recently celebrating the 25th Anniversary of their landmark debut, Enta da Stage, Black Moon's evolution has come full circle as they take it back to the essence with their new fully formed reunion album, Rise Of Da Moon, which finds the group's original members (Buckshot & 5 ft) all in tow; with Da Beatminerz handling all of the production.
Apollo Brown – Dominance
Detroit has an indelible legacy in hip-hop. From artists like J Dilla to Black Milk, from Denaun Porter to Apollo Brown, Detroit's music has a sound unlike any other. When Apollo Brown set out to create the tribute to his home, he knew he needed to do the city justice.
If you missed the previous week's list, check out the Top 8 Singles here.