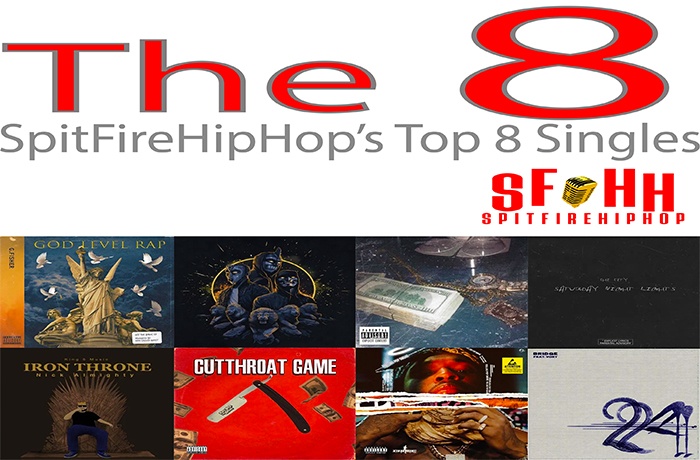 Our staff located in Austin, Texas has selected the Top 8 Singles for the week of April 5 – April 11. SpitFireHipHop is the source in Austin, Texas for Hip-Hop music, videos and news. This week's Top 8 Singles list is led by G.Fisher, Jamo Gang and Money Stacks.
G.Fisher – God Level Rap
G.Fisher is definitely an artist that we check for because he brings the essence of Hip-Hop when he spits. He gives us oxygen in each piece of content he releases.
Jamo Gang ft. Sick Jacken & Slaine – 38 Minutes
Jamo Gang consists of LA legend Ras Kass, NYC veteran emcee El Gant and J57 on production.  The trio's debut album "Walking with Lions" is set to be released on May 8th, 2020 via Fat Beats Records. 
Money Stacks – Overtime Hustlin (prod. by Othellobeats)
Harlem MC Money Stacks is back with a new street single titled "Overtime Hustlin" prod by Othellobeats. This track was inspired by the hustle in these trying times.
If you missed the previous week's list, check out the Top 8 Singles here.