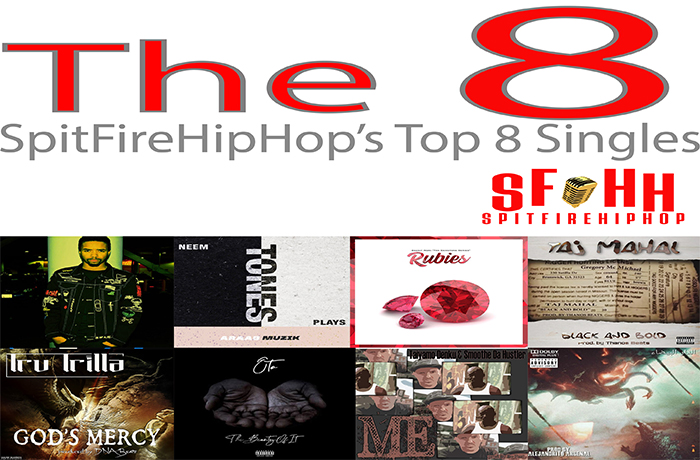 Our staff located in Austin, Texas has selected the Top 8 Singles for the week of May 3 – May 9. SpitFireHipHop is the source in Austin, Texas for Hip-Hop music, videos and news. This week's Top 8 Singles list is led by Von Tae', AraabMuzik, Plays & Neem & Zagnif Nori.
Von Tae' – Contagious
We are in a strange time in the world. Specifically in the United States, things appear to be going backwards. Race in America has again become what it once was.
AraabMuzik, Plays & Neem, Conway The Machine – Take Off
If there is anyone who specializes in Tones, it's the inimitable AraabMuzik. Known for his work with The Diplomats, Slaughterhouse, Cam'ron, 50 Cent, A$AP Rocky, Jadakiss, Swizz Beatz, Fabolous, Joe Budden etc, the genre defying producer and DJ has linked up with two burgeoning artists (Plays & Neeem) to create a new tapestry of Tones.
Zagnif Nori – Zenith
Today Zagnif Nori returns with his latest in 'Zenith'. The definition of 'Zenith' is the time at which something is most powerful or successful. On the single Zagnif tells us that knowledge is the key to set your mind state free.
If you missed the previous week's list, check out the Top 8 Singles here.