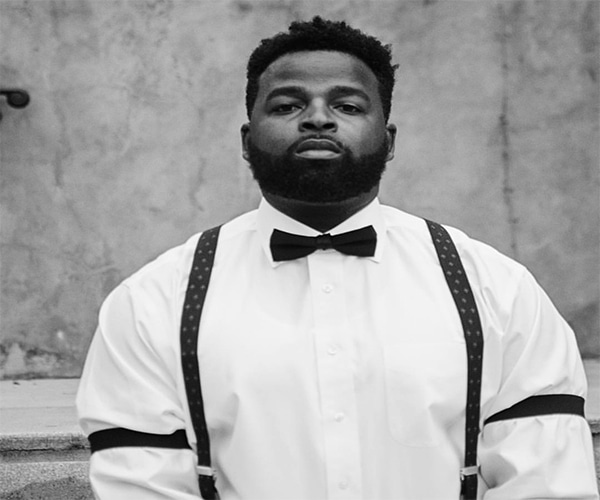 Atlanta-based emcee Grace The Martyr presents 'Son Shine', featuring vocals from Dave Tolliver of Cleveland R&B duo Men At Large. Produced by Danowlin "WIERDO" Stewart, a Washington DC-based beatsmith whose work has appeared on BET and Fox, "Son Shine" will appear on Grace's forthcoming album, set to be produced by Stewart and It's Da God, and released through Grace's music and film company Casual Dreamz Ent. Raised in Florida, Georgia and Los Angeles, Grace's last releases were the Memo EP and visuals for "Enough". Grace – whose name is an acronym for Giving Rap A Conscious Effort – is also preparing for the release of his first short film, directed by a team from Tyler Perry's studios. Men At Large are best known for their 1992 single "Use Me". Regarding the meaning behind his new single, Grace says "Your potential is a waste if you lack the ambition to see it through. Go get it."
Describe the typical Grace The Martyr fan.
The typical Grace The Martyr fan is both street and book smart, always in tune with what's real, has a heart, speaks from the soul regardless of what's at stake, and makes the best of any situation. The way I express myself and speak on today's realities that impact many of us daily is what I think attracts my fans.
How did you hook up with Dave Tolliver? What was the recording experience like?
Dave Tolliver and I met through a mutual friend, Kylie Hudson, who is a partner over at Indie Artist Showcase radio station here in Atlanta. I recorded a few versions over in East Point at Yen Dollar Studios, took some mixes home, thought on it, and reached out to Kylie for a vocalist. When she told me she had Dave in mind she gave me his number, I reached out to him, and he told me to send him the session. He called me a few times and sang some notes over the phone and I was like record that sh*t asap fam. I really didn't have to give him any direction and with him being the veteran that he is, it was a really smooth process.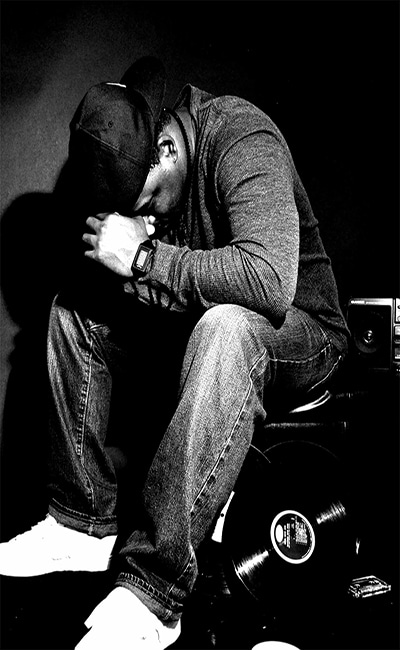 How's the Atlanta rap scene treating you?
I'm definitely looking to get more acquainted with my Atlanta fan base. A lot of my family is from here so it's home. I moved here in 2006 from Los Angeles after my first military tour. Before settling in Atlanta I spent my early adulthood years in Los Angeles recording and performing around the city when I wasn't in my military uniform. Atlanta has been the music hub for years now and had the longest run in hip hop history. I plan to keep the run going with my sound and the diverse talent I have around me.
What track of yours do you think you should go down in history and why?
"Son Shine" would be a song I think should go down in history. Beyond the lyrical content, the blend of my vocals on a Roy Ayers record which my producer Danny Boy sampled reminds me of the golden era in hip hop. "Whether we hustle dodging undercovers /Â Work a 9 to 5 til 60 out this motherfucker / Move a brick and take a trip with those who say they love us / Either way we gotta get away before they slug us / What if God turned his back to watch us all suffer / I watched the news and see a cops killed another brotha /Â Show me a better place to raise mines / Where cops protect us and never raise nines / Raising my sons to be a better man /Â Trying to giv'em something that I never had /Â Change'll never come until we value us /Â And the way we kill each other we don't value much /Â This system ain't designed for you and I black /Â Fuck Isis, lets get a plan for chi-raq /Â They raise a billion dollars for the lottery /Â Obviously they got a cure for poverty/"
What's your favorite verse in Hip Hop history and why?
I gotta say the last verse by Andre3000 on Aquemini. Andre has always been one of my favorite emcees and his flow, delivery, and content on that record was just on some next level futuristic sh*t; especially at that time in hip hop. I was like 16 or 17 years old when Aquemini came out. It was 1998 to be exact. I when I heard him say, "Sin all depends on what you believing in / Faith is what you make it, that's the hardest shit since MC Ren / Alien can blend right on in with your kin / Look again, 'cause I swear I spot one every now and then". That was around the time I really started rapping. Before that I was just an avid hip hop fan but I started to come into myself and develop my love for not only listening to thought provoking artists such as 2pac, Outkast, and Nas, but creating music that gave fans the feeling their music gave me.