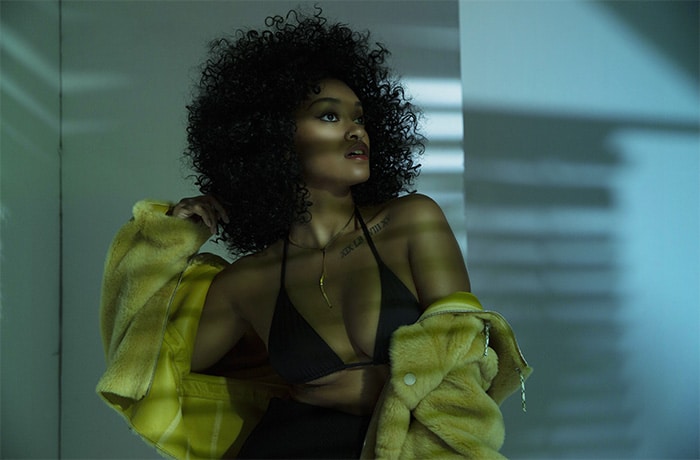 La Hara tells us how she came to be this musical force today. She also tells us the best business advice she has received.
How are you? Our visitors always want to know this about artists. Can you tell us where you are from?
I'm doing really well! I'm originally from New York, but I grew up mostly in Maryland.
When did you decide you wanted to do music as a profession?
I noticed early on that art was something I was naturally gifted at. It came to me way easier than math and other subjects. I always gravitated towards music, I knew I wanted to pursue it further after I started reading back years worth of song and rap lyrics.
We have been going back-and-forth about your name. Can you tell us the difference between Bri Hall and La Hara? And what is the importance of this difference.
In this day and age social media influencers are so pressured to be perfect in every way, but I was always an artist more than anything. One thing we can all agree on is that artists are FAR from perfect, it's what gives us our inspiration. La Hara is the artist in me, Bri Hall minus the filter.
Artists have a variety of ways to make music. Do you have a unique way that you prepare to make music?
Visualization is such a powerful tool for me. I first really tap into my own experiences or experiences I've imagined. I always pictured hundreds of ways something can go which also helps put me into other people's shoes. I love to close my eyes and just say what comes to mind as I write. The studio is nothing without a good meal too!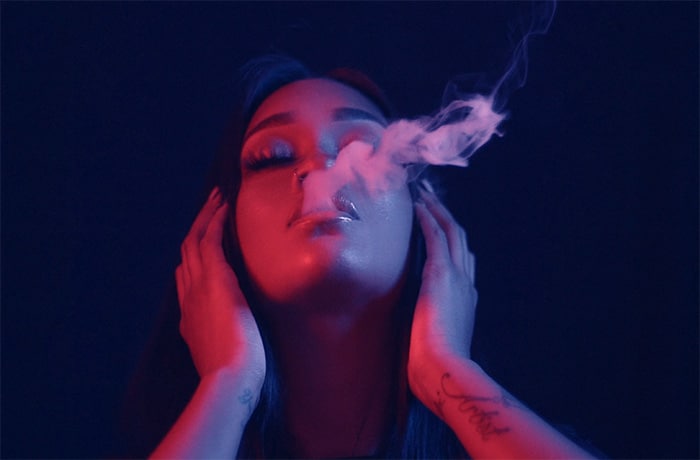 Some say that what you do every day is your religion. What is something you do daily without fail?
Everyday I write something. It's a good way to get in tune with myself. I ask myself about my fears for the day, things that have been working, and even work through problems on paper.
You recently had a birthday. What did you do to celebrate?
I actually filmed the music video for "Unlawful" the day after my birthday and worked through it! But once the weekend came, I caught up on self care and some rest. I hung out with family and did an escape room. I love stuff that allows everyone to be away from their phones and have that real face to face time.
Where do you get your inspiration for new music?
It hits me randomly! Whenever I try to force a topic, I never end up recording it because it just doesn't feel the same. I may have a flashback or even think about something before.
You have a few new singles, one being "Mindful." You noted that it was your 8th birthday and you recognized that your father was absent. How has this affected you as a woman?
This absence has affected the way I think and how I move. I became determined to beat the odds and not be a cliche. We can be as strong as possible, but that kind of stuff still hurts growing up. Ultimately it was for the BEST! It gave me an unmistakeable drive and I ended up being blessed with a wonderful Dad when my Mom married over a decade ago. I wouldn't change it.
[jwplayer player="1″ mediaid="126404″]
"Unlawful" was your next single. We really like the song by the way. Can you tell us what the song is about?
Thank you, I love hearing that! The song is about fighting for what or who you love whether it's external opposition or internal.
The end of Game Of Thrones has received so much attention. With that, we must ask you. Are you a fan? If so, what do you like about Game Of Thrones?
I am! I'm late, but I made it literally binging and catching up right in time for the finale! Not going to lie to you… I was underwhelmed by the finale. I do love how raw the show is and how it's even relevant to modern issues.
We saw that you have proposed that all proceeds from brand deals made this year will go to non-profits that provide clean water and education around the world. Why is this so close to your heart?
I would love to say all, but your girl has to still keep the lights on haha! For my Calvin Klein deal I made it known that I want to add a humanitarian element. We partnered and donated a portion of the deal towards clean water NGOs.
This is important to me because I am so empathetic to what's going on in the world. I want to be hands on and be someone's blessing as others have been mine.
What is the best advice you have received about the business? Who gave you this advice?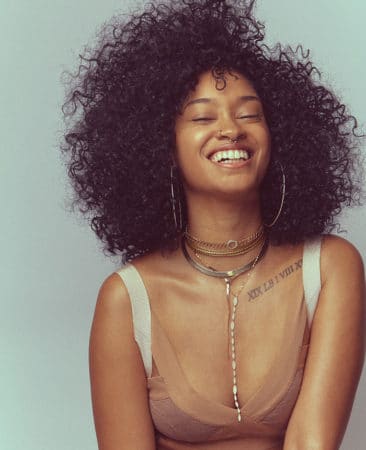 Some of the best advice I received about business was, "never let anyone make you feel guilty about something that's not your job." This came from my old boss in college the week before she quit retail and moved to London. What I got from that is that projection is powerful, and you have to set boundaries.
Sometimes if someone misses their own deadline they'll make it your worry too. With empathy also comes a lot of people who take advantage. It helped me to limit taking on the stress of others.
What can people look forward to from you? I have a multi month brand deal with one of my favorite clothing companies! So excited about that!