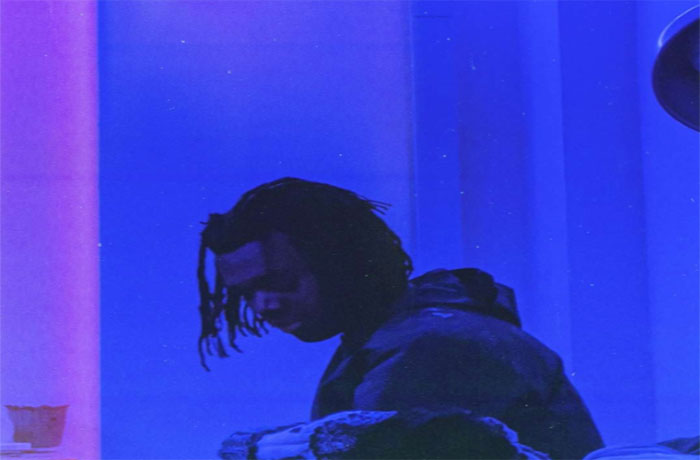 80purppp's debut album is a collection of songs derived from both controversial and popular themes surrounding high-school life, through the eyes of the typical student. 80purppp gives us insight into his debut album in this exclusive album.
80purppp, what's going on? Our visitors always want to know this about artists. Can you tell us where you are from?
I was born in Harrow, London, England, then moved to Canada when I was about four years old. My parents put my brother and I in Suzuki Piano school a few months after we arrived in Ontario and I've been playing ever since.
We moved within Ontario a number of times before I could really feel settled somewhere, finally ending up in Edmonton, Alberta. Music has been one of the few constants in my life. For this reason I have a special love and respect for the craft, which definitely keeps me going.
You have a new album which dropped on the 6th of December, which is your debut. What can you tell us about the album?
When making the album, I wanted to keep the vibe as organic, relatable, and real as possible, so all the sounds used throughout the EP are real sounds I actually recorded on my phone. From alarm clocks, to my dog barking, to the hallway white noise: all of that was a genuine part of my life.
I recorded the project all throughout my senior year, so you should be able to hear the growth, development, and the full range of both my ups and downs during my last year of high school.
What's next for you now that you have released your debut album?
More diverse, and organic sound/music. I love experimenting and stepping outside of my comfort zone, so look forward to refreshing vibes and relatable content. I also look forward to doing more shows as I only have a few under my belt currently.
What does making music do for you? Is it a release or therapy?
I guess it's kind of both, a therapeutic release of sorts. Initially I'm just trying to get what's inside of my head out and I'm not really thinking about the benefits, but in turn it ends up becoming super healing.
When making music, is there a process you follow?
I usually lock onto an emotion, which then unlocks all kinds of memories, hopes, and experiences I use for inspiration. Emotions are the most powerful things we as humans can experience, so I like to really tap into mine in order to write the best music possible.
The first song you ever wrote, what was it?
Cheryl Blossom. I wasn't very focused on being hella lyrical when I wrote it, simply cause it was the first time I let my emotions do the writing. I ended up recording the song in one take the next day.
We noticed you have more than 5 million streams total. What is it about your music that people like?
I feel like it's easy for them to see themselves in it. The sound isn't anything super abstract or hard to understand, while also being very rich and real. I think they like how raw and organic it is, as well as the youthfulness in it.
How long did it take you to put this debut album together?
It took most of my senior year of high school, finishing around the middle of the summer.
What is your favorite song on the album?
Probably "1017" because I said a lot of what I've wanted to say for a while on that song. It felt good to record, felt even better putting out.