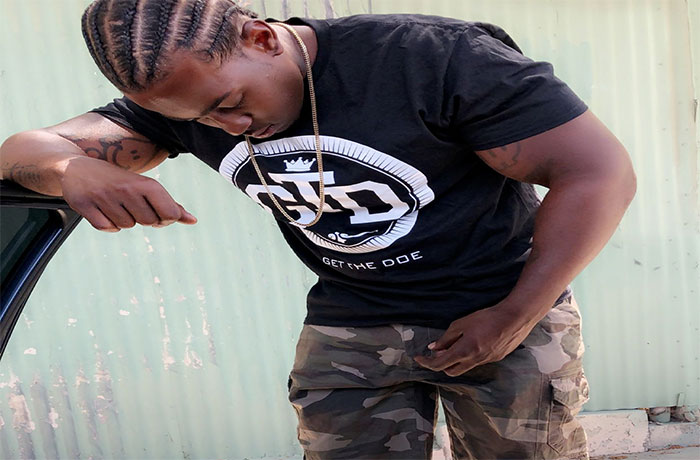 Yung Woo is young entrepreneur who has his mind set on being successful. The South Central native is building an empire with his independent label and a fashion line. Look out for more from in 2020.
We spoke with Yung Woo to get his thoughts on his upbringing, gangs, running his own label and more. The interview is below.
Yung Woo, What's going on? Our visitors always want to know this about artists. Can you tell us where you are from?
What's going on? Appreciate you taking time out to interview me. I'm from South Central L.A. Specifically the Pueblo Del Rio Housing Projects near the blue line Slauson Station.
What it was like growing up in the Pueblo Del Rio Housing Projects for you?
Growing up in the projects as a kid was really fun – music playing, everybody running around having water fights in the summertime throw-up tackle in the big field…house parties on the weekends.
We played cops and robbers, knock knock and bang bang. Growing up in low income housing feels like a big mansion when all of your friends and cousins and classmates and school are all in the same neighborhood.
Football is huge in California. Did you ever have aspirations to play?
As a kid I did have aspirations of being a running back and I was even a part of a street league we created ourselves as kids – we would play against each other. I only played one year of Pop Warner for the Demos at Jefferson High School but never really got play time due to being so called over weight.
My whole time playing they had me on the bench and trying to get me to slim down. So it really just became a hobby something I would do around the neighborhood to have fun.
As a kid, what did you dream to become?
I always had a dream to be a rapper. I've been writing rhymes since elementary and continued throughout middle school and high school. My dream now is to be a successful rapper and entrepreneur.
Most people were introduced to Hip-Hop by an older brother or cousin. How were you introduced to Hip-Hop?
My whole entire family are hip-hop fans and for long as I can remember; I've been one too. The first CD I can remember playing/owning was Kris Kross' "Greatest Hits." My favorite joints was "Warm It Up" and "Jump." My parents kept me with a radio and gifted me with a few karaoke machines growing up. 
Do you remember the first Hip-Hop song you knew all the words to?
To be honest I'm not sure of the first hip-hop song I memorized by heart. During the '90s, I thought I was Usher and his song "You Make Me Wanna" was the first song I can remember knowing word to word. I guess you can say that's Hip-Hop/R&B.
What was the first song you ever wrote?
I don't really remember the first song I wrote but in middle school I would fill up my composition book in class in between down time. The first solo song I can remember writing and recording was back in 2008 called "I Can't Stand Em." I still enjoy listening to it to this day.
My first time recording was in my homie room. His big cousin wrote a verse for me and we laid it down. We was still recording on tapes at that time that was in the early 2000s. After that, me and my homie continued to collab recording songs and get plays and opinions from the hood. 
Gangs are a way of life in Los Angeles, unlike any other place in the country. Was this something you were able to avoid?
The projects I grew up in is the Pueblo Bishop Bloods neighborhood – majority of my family is affiliated with the gang. It's pretty much something that I couldn't avoid due to the fact I was born in it. When you're born in it you're considered a gangbanger anyway.
The police treat you like a criminal when they come through looking for someone to arrest and harass – you fit the description when other gangs come thru shooting you're a target too. Eventually you just accept it.
We hear all types of things about Hip-Hop artists with gang affiliation being required to pay the gang once they reach a certain status. Is this something that you are concerned with?
I have no concern with being extorted by anybody. Only taxes I'll be paying once I get to a certain status is State and Federal.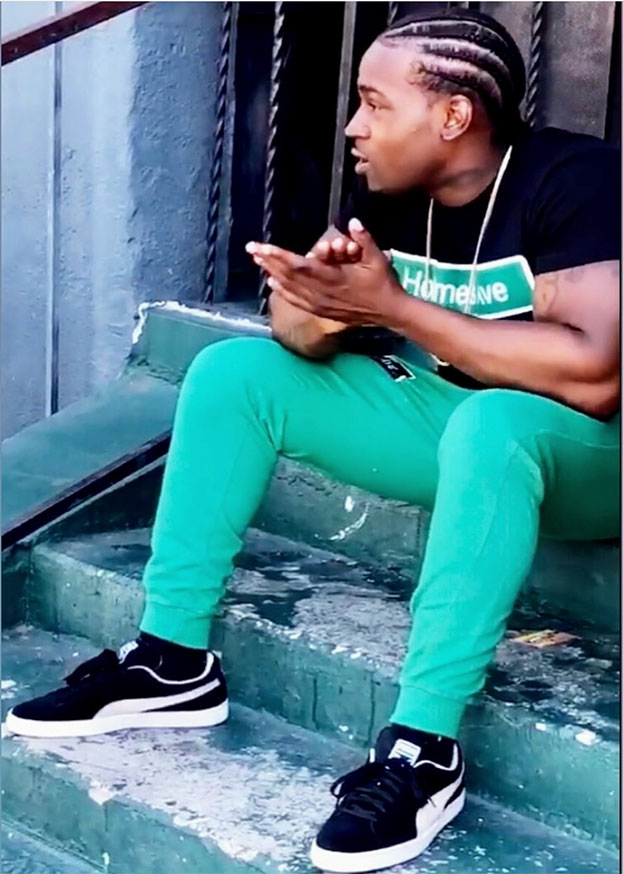 What would you say is the most satisfying thing about making music?
The most satisfying thing about making music is being able to express myself through my passion and people enjoying listening to my thoughts.
You're an entrepreneur. You run an independent record label, Block Musik Entertainment. What is most challenging with running an independent label?
The most challenging thing about running my own label is that I'm doing everything myself; with no major machines behind me. I'm responsible for everything exposure, videos, networking, marketing and promotion. It's a lot to handle but I knew what I was getting into before I started. 
You have a birthday this month. What will you do to celebrate?
Yea I'm finna be 27 and the only thing on my mind is work, work, work… so I won't be doing anything too major. I might release a single for my fans and have a nice dinner and drink with my lady. 
We are entering the year 2020 very soon. What can we look forward to from you and your label and clothing line?
Block Musik 3 is dropping and is hotter than Block Musik 1 & 2 and those tapes are still on fire to this day. I have some new merch that I will be releasing also. And you can look forward to a lot more music and much more music videos. I'm working and I plan on going harder in 2020.