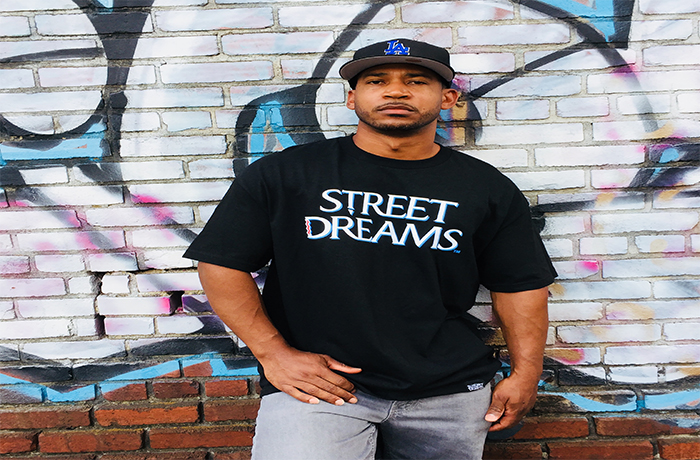 Birmingham, Alabama artist/producer Elboe presents his self-produced new single "Drumline." Teaching himself to DJ using his father's funk and soul records as a child, he first broke on the scene in 2009 as part of local Birmingham group The Mic Coalition.
He eventually went solo, dropping "Stay Shining" in 2018 (watch the music video) which was recorded at M.A.D. Studios in Atlanta and was featured four times in ATL's Top 20 Countdown. Elboe says he made the track "as an ode to the excitement of HBCU banging horns and drums that standout at classic games played by the bands while still bringing hard and street conscious lyrics."
I don't know what that is but I wanna do that too! I also remember a few years later hearing curse words in rap for the first time by Eazy-E
What's the Alabama scene like?
It's full of talented musicians, especially rap artists. For the most part you have a lot of originality with artist such as myself bringing "Ghetty" music to the forefront. Ghetty is a term used in the streets of Bham(Birmingham) meaning street but with substance and not just the boast lifestyle of trap.
What made you decide to become an artist?
The passion I have to make music and the attention I get from listeners. For me, to get 10, a thousand or 1 million people to hear this art that I created literally from my crazy brain is euphoric. Music can move, heal, or change a person's life.
[jwplayer player="1″ mediaid="130813″]
What's the first rap song you ever heard? Describe the moment.
It was big brother playin Run-DMC's "It's Like That". I remember him playing that 45 record over and over and me thinking I don't know what that is but I wanna do that too! I also remember a few years later hearing curse words in rap for the first time by Eazy-E, laughing because at that time it was unknown to curse on records so as kids we thought it was funny but amazing.
How did "Drumline" come together?
"Drumline" came about by me making the beat first because I produce as well. Some of my favorite sounds are horns, organs and live drums so I found some real drumline snares and thought "What if I added some modern drums with a hard ass 808"? So I did it and kept with that same concept while writing the hook and incorporating a few shouts in the 2nd verse to HBCU fraternity and sororities.
Do you think we've reached a turning point in race relations in America this year? Where do you think all this is going?
I think we've most definitely come a long way but we have a long way to go. We need more dialect and understanding of one another. In my opinion the one thing that'll solve all problems whether it's our race, religion, background, political views or whatever is respect. We can disagree on everything as long as we respect each other.
Follow him at: Twitter | Instagram | Facebook | Soundcloud