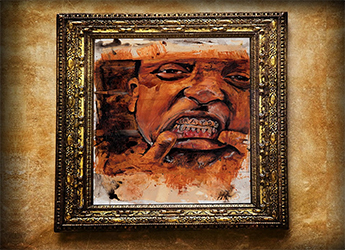 Da Flyy Hooligan shares his new album titled 'S.C.U.M.'.
North west London rapper Da Flyy Hooligan has today released his new album 'S.C.U.M.' through Miami label 22 Entertainment.
Long considered as one of the most creative and gifted lyricists at the forefront of the UK's burgeoning rap scene, he also spent time in NYC where early comparisons dubbed him "the new Slick Rick" while working with the late Sean Price, Sav Killz, Prince Po and Dead Prez.
Featuring Westside Gunn and Hus Kingpin, "S.C.U.M." is produced entirely by one of England's hottest new emerging names Agor, his sophisticated and lavish soundscapes providing the perfect backdrop for charismatic portrayals of an irrepressible underclass. Stylish and compelling, a series of bold, satirical and uncomprimising rhymes intelligently depict contemporary aspirations, and reaffirms his international reputation as a serious force in rap's new wave.