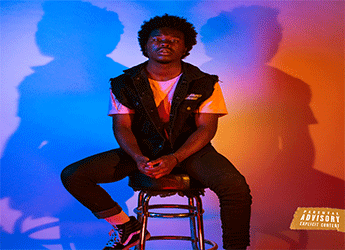 MaZhe shares his new 'What I Learned' album.
Unsigned rapper and San Diego native MaZhe has released his new project, titled 'What I Learned'. Following a long year of grinding and making his move to LA to pursue his music career while putting out great music, MaZhe is closing out 2017 with an album to remember. What I Learned is MaZhe's second project but his first one over original production. What I Learned is bold, progressive, and MaZhe delivers a detailed look into the psychology and experiences he's developed thus far.
MaZhe tackles various styles of contemporary rap with precision on What I Learned. MaZhe treated this album with care, delivering a precise selection of producers and featuring artists. MaZhe's beat selection is fantastic, with production by Ali D, Corey Cail, Naturally Nice, Dae One, & Ans spread across the project. The lone features on What I Learned come on the first and last tracks, with Elshaddi gifting her voice on both along with Oliver Taylor on the closing track.
Ending 2017 on the rise, look out for more exciting MaZhe content in the near future. What I Learned is officially out now.