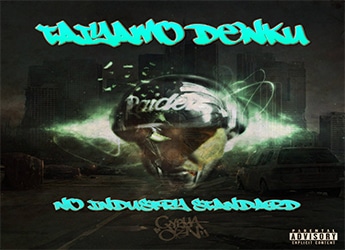 Taiyamo Denku drops off his new album titled 'No Industry Standard'.
Taiyamo Denku presents "No Industry Standard", a full length album featuring a hefty amount of Dcypha production. Sixteen songs are included and feature a bevy of guest features. Denku breaks bread among artists such as Conway The Machine, Benny The Butcher, Lil Kim, KRS One, Chino XL and more. Three singles have been released from the album so far, one of which came accompanied with a video.
The Milwaukee based artist prides himself on keeping the true spirit of Hip Hop alive and once again doesn't disappoint fans. "No Industry Standard" is available for streaming and purchasing on his Bandcamp page.