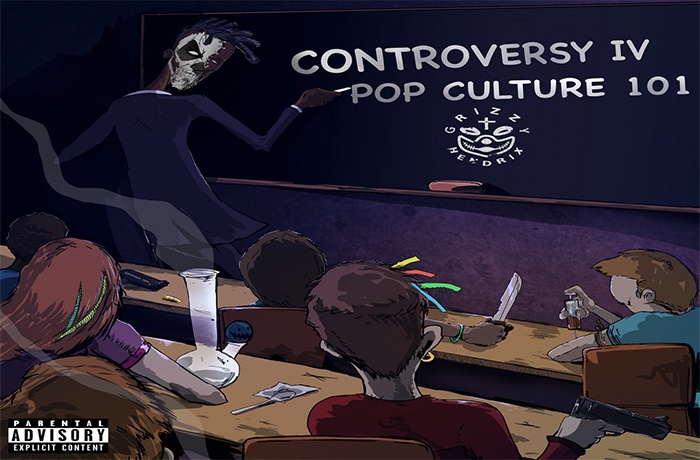 Grizzy Hendrix releases his new 'Controversy IV' album.
Grizzy Hendrix released 'Controversy III' last year. Hendrix is a very thought provoking artist that uncovers many things that most don't bother to. He talks about this in his music and gives it to the people so that they can digest it easily.
On 'Controversy III' he has a track titled 'Dark Web' where he covers how we can access anything that our minds can think of. As we know this is not always good. On this same track he talks about how most big artists are puppets for the machine.
Today, he returns with the follow up to last year's release with 'Controversy IV'. He continues with pointing out how people are selling their souls for what the industry can offer them. On 'Corrupt A&Rs' featuring Heat, he is having a conversation with a label A&R about what people are looking for in artist. The A&R tells him that they are not interested in him and that people are looking artists who rap about black on black and money that don't have.
Grizzy Hendrix's 'Controversy IV' is an attack on popular culture. He takes us to school on popular culture and identifies what is wrong with entertainment today. The album is 22 tracks strong. Press play and leave a comment below.