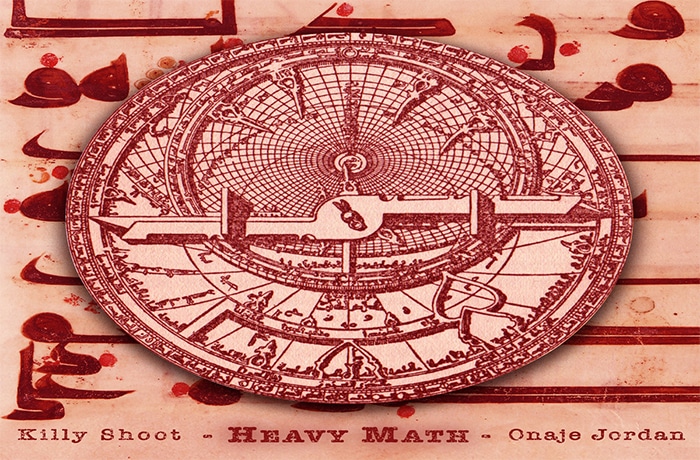 Killy Shoot and Onaje Jordan connect for this joint album titled 'Heavy Math'.
Hometeam is hard at work on this new album. MC Killy Shoot and producer Onaje Jordan represent the Hometeam collective in a real way. The two release their new collaborative album called 'Heavy Math'. Those who have done the will understand.
Killy Shoot is back with his heavy street rhymes on the ONaje production. The production plays out like a movie score. If you close your eyes and listen to the rhymes of Killy Shoot you will action see it play out in your minds eye. 'Heavy Math' inlcudes features from General Back Pain, Chuck Chan, Lupus Dei, DNTE and Muggz on Drugs.