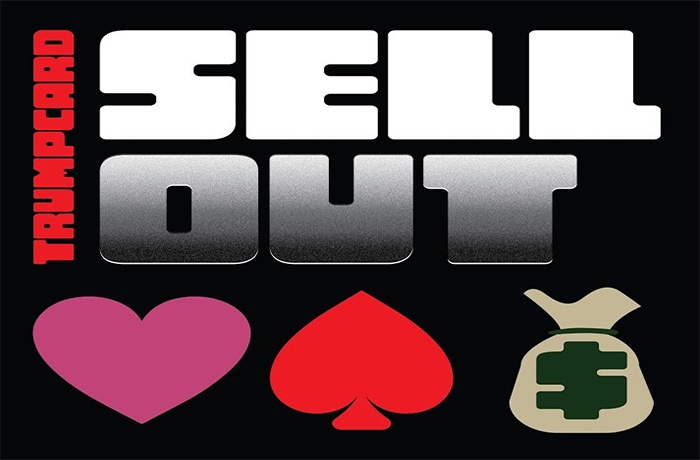 Trumpcard makes his SpitFireHipHop debut with his 'Sellout' album.
One of the better lyricists in the state of Mississippi, Trumpcard, is back with more new heat. His new LP "Sellout" finds him making the best of a less than ideal situation. In regards to the project's inspiration he stated the following:
"The name of the album was also originally the name of the group I was in with my brother (Brocko) and sister (b.kingthegoat). It fell apart and I just kept making the songs under that name. My brother told me I should try to make more accessible music and write more songs geared towards performing and "getting on" . Every song title is vague on purpose or is something that probably doesnt sound like what the listener would think it would."
In keeping with this theme Trumpcard is able to mix his lyricism with more modern subject matters, clearing the way for an album with high replay value. Brocko, 5th Child and Donchedidit come together as executive producers, crafting all of the beats you'll hear here. Features on the project come from b.kingthegoat, Eunice and D.O.L.O.. See what the Jackson native has to offer now as "Sellout" is available on all platforms.