Conway's new misxtape 'Reject On Steroids' is here.
Griselda Records artist Conway decides to release new music. If you have been paying attention you now know that Conway and his brother Westside Gunn recent signed a deal with Shady Records, On this mixtape titled 'Reject On Steroids' Conway has enlisted one DJ Green Lantern. Steroids
"I whipped up a tape for the fans thats been waitin patiently for more fire from machine," he wrote on Twitter. "new bars to raise the bar on these suckas."
Conway's latest project features12 tracks with a mixture of repurposed beats and original production. Longtime collaborator Daringer and the aforementioned Green Lantern handle the new production for Reject on Steroids. Shady labelmate Royce Da 5'9 and Benny make guest appearances on the mixtape.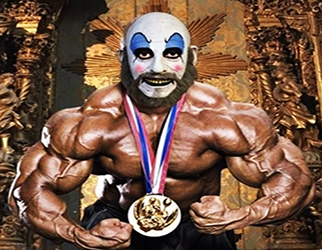 Tracklist
1. Green Lantern Intro
2. You Kant Live freestyle
3. Love freestyle
4. Rick Boxes (produced by Daringer)
5. Spurs Feat. Benny (produced by Daringer)
6. Dead Bodies Left
7. iLL Feat. Royce Da 59 (produced by Green Lantern)
8. Cooked In Hells Kitchen (produced by Daringer)
9. Priest (produced by Daringer)
10. Not Humble freestyle
11. Through It All (produced by Daringer)
12. The Vision freestyle