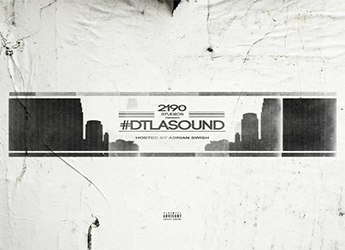 2190 Studios drops off this new '#DTLAsound' Vol. 1 mixtape.
2190 Studios Presents DTLAsound. This blazing compilation of records was recorded at or affiliated with 2190 Studios based in Downtown Los Angeles. This mixtape includes songs from some of the hottest new indie artists in USA and International such as AD, Icewear Vezzo, Lil Boii Kantu, GooseTheGuru, Diego Money, Coca Vango, Lil Housephone, Louis Aoda, Kane Grocerys, Kevin Pollari, Carol Cake, Chris O'Bannon and more.
Music Production was provided by 420 Tiesto, MyRookieYear, IzzeTheProducer, GooseTheGuru, Larry Jayy, Lil Boii Kantu, M.A. Da Pilot, LettuceByThePound, Louis Aoda, Donis Beats and more. The project is set for release on June 20 via Digital Currensy; a new blockchain technology-based music distribution startup.