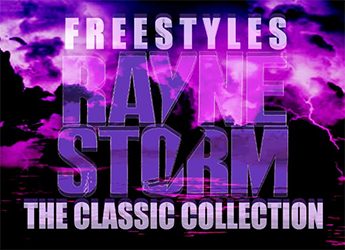 Rayne Storm drops his new 'Freestyles: The Classic Collection' mixtape.
The "Re-Introduction of Rayne Storm" campaign proved to be a success with the NYC rapper/producer gaining over 100,000 plays since re-releasing his previous material as well as a new batch of music including the video debut of "On Me". Determined to release his full catalog of music, Rayne is set to unleash "The Classic Collection" featuring 3 mixtapes of Freestyles, Remixes & Features respectively.
The first mixtape Freestyles 'The Classic Collection' dropped today and features Young Bliss, Soulebrity, Nina B., X-Cel, C-Note and Logic. The rawest of the three projects, this freestyle compilation includes some of his most memorable efforts like the opener to "Get At Me Dog" and a 7 Minute Freestyle called "The Apocalypse". Be sure to subscribe to his Youtube channel.