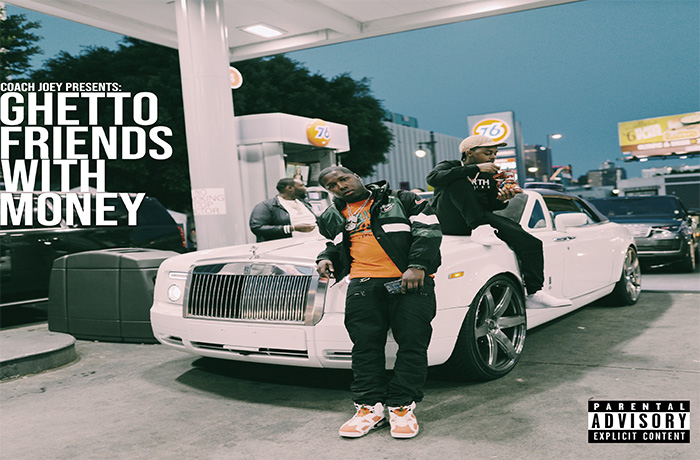 Coach Joey releases the 'Ghetto Friends with Money' mixtape.
Coach Joey grabbed Detroit's current front-runners for the new collaboration mixtape, Ghetto Friends with Money. Friends include IceWear Vezzo, 42 Dugg, and Peezy to name a few.
To complete the project Coach Joey traveled back and forth between four states including [Nevada, Michigan, Florida, and California] with Peezy. As Peezy is now incarcerated, this mixtape is a creative project to keep his name buzzing. Find out why these names are the hottest in Detroit.