LS Camp drops new music in 'Back To The Basics (The Boom Bap)'.
The LS Camp is Emcee/Producer D*Rock The Heatmizer who brought you the outstanding Universal Zulu Nation nod, "Fantastic" last year with the Jungle Brother's Afrika Baby Bam, Mike Malik and DJ Boomer. The trio have been holding it down for the Western Mass. hip hop movement for two decades performing along side hip hop legends such as Masta Ace, Sadat X, Keith Murray and The Jungle Brothers. In 2017 they are preparing to release a brand new project, Back To The Basics (The Boom Bap) that puts clever wordplay, soul/jazz breaks and turntable mastery front and center.
The first slice is the album title track, "Back To The Basics" which is a breakbeat feast as they kick lyrics to go over a fresh Nautilus loop.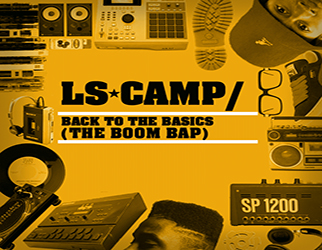 Preset with id 10 does not exist!Main playlist with id 518 does not exist!