88N8 dedicates this one to his 'Day One'.
Southside Chicago-bred, Las Vegas-based rapper 88N8 presents 'Day One', his new single produced by David Grants with guest vocals from Lonny B. "Everybody need somebody to hold them down, especially when times is rough," Formerly known as That Nigga Nate (aka TNN), 88N8 (pronounced 'Eighty-Eight Nate') says about the new song. "Shout out to love – that day one love. Get you somebody you can build with."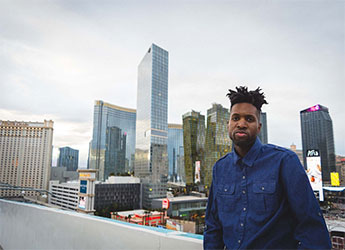 Preset with id 10 does not exist!Main playlist with id 539 does not exist!