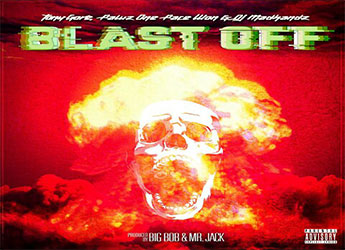 Tony Gore drops new single called 'Blast Off'.
Underground hip hop artist Tony Gore invites you to explore his highly anticipated debut album "Coming for Blood Sede Vecante II" launching with his first single aptly titled 'Blast Off'. Re-emerging with a sentimental hip hop sound, Tony Gore reminds us he is an organic, intelligent lyricist making his mark.
His rhymes and penetrating lyrics reinvigorate hip-hop with endorsements from Pawz One and PaceWon on the track. 'Blast Off' is a display of cohesive vocal flow with satisfying aural production from highly talented music producers Bigbob and Mr. Jack and contagious cuts provided by DJ Madhandz. Reverberating with a lifting nostalgic tone, 'Blast Off' represents a quintessential expression that will resonate with hip-hop enthusiasts old and young.