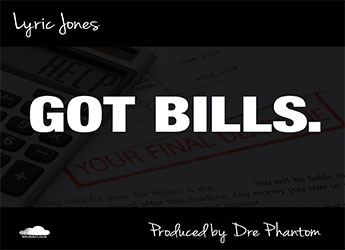 Lyric Jones provides a personal account of her leap of faith on 'Got Bills'.
Other than appearing on a few features this summer, it's been a little while since we've had Lyric Jones bless our headphones and speakers with some new heat. Jones returns with her latest single, 'Got Bills'Â produced by Dre Phantom.
The single documents her thought process exactly a year ago; the day she quit her 9-5 desk job. Though a slight 180 from her banger "Ski Mask Way" with Rah Digga, We get a soulful and conversational Lyric with this joint; which showcases her talented singing voice as well. This one is for the creatives marinating on leaving the day job or recently have.