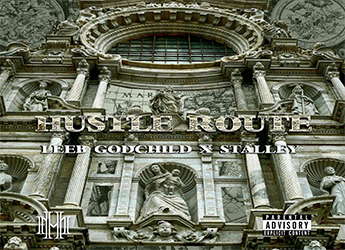 Leeb Godchild debuts on SpitFireHipHop with 'Hustle Route' featuring Stalley.
Hailing from West Philadelphia, Leeb Godchild is a bubbling talent who now calls the Bay Area, alongside Philly home. Gearing up for his debut project Chasing Dead, Leeb releases the first single off of that project titled 'Hustle Route'. Featuring industry veteran Stalley, who has mentored Leeb along the journey, Stalley will also take on the role of executive producer for the project due out December 2017.
Leeb gives listeners a refreshing style of music that meshes melodies with street stories that listeners can relate to. He explains, "'Hustle Route" is taking care of your responsibilities, with the goal for this single is to uplift. Just by overcoming all obstacles life throws at you, you can turn nothing into something through any means possible." Other features on the project will include Harlem's own Dave East, Philly's Gillie The Kid and LA rapper Mozzy.